Little Soap Company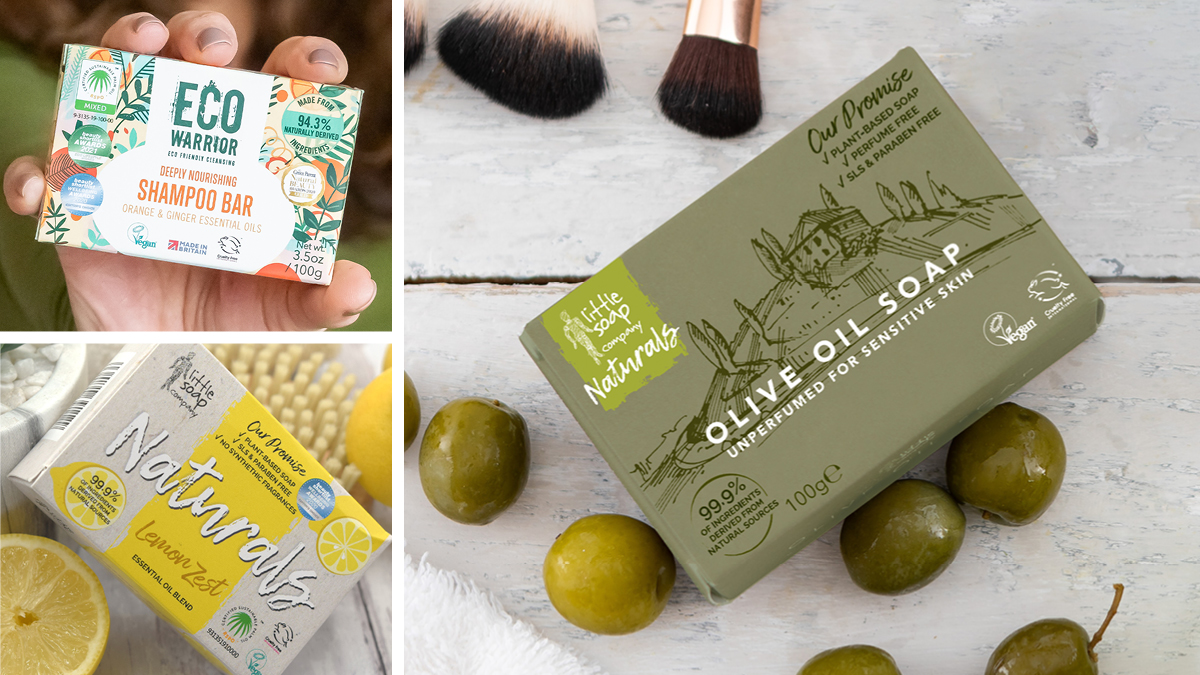 Created by Emma Heathcote-James in 2008, Little Soap Company really is a kitchen table to supermarket shelf story. After her grandmother sadly passed, Emma wanted to replenish the dwindling natural soap collection her grandmother had accumulated and brought back from her travels over the years. By chance, Emma happened to meet a soap maker at a craft market who handmade her own soap.
Emma bought a couple of bars from the soap maker and when she used it later that day, she really noticed the difference — it was better than her gran's stuff! When she called the next day to ask about buying more, she was told that the soap maker was wrapping up the business…so Emma hot-footed it down there and bought the remaining 36 bars, plus the recipe for the maker's beautiful soap. And that was the start of Little Soap Company.
Emma's passion to reduce the number of unnecessary synthetics people unwittingly rub into their skin, her desire to make pure soap accessible to all and her determination to reduce unnecessary plastics created by liquid soap use has meant the brand has now grown to encompass four strong ranges, designed for every skin type, need and budget.
Little Soap Company are proud to have been certified as a B Corporation in November 2020. Now they're a B Corp organisation, they're part of a global group of like-minded businesses that meet the highest standards of social and environmental performance, transparency and accountability. In addition to their B Corporation certification, all their products are made in Britain with the finest natural ingredients and fragranced only with pure essential oils. They are also all vegan, cruelty-free and the products that contain palm oil only use RSPO Sustainable Palm Oil.
Over the last few years, they have won numerous awards, with the current total now standing at 69. Their entire Eco Warrior range won a Beauty Shortlist Eco Lifestyle Award for the Most Sustainable Packaging Brand in 2021!
Not only are Little Soap Company award-winners, they're philanthropists too. They work closely with the Sumatran Orangutan Society, a conservation charity working to secure the future of critically endangered Sumatran orangutans and their forest. Each year they donate a percentage of their profits to the Sumatran Orangutan Society's Reforestation Project, and they've recently launched a special edition Sumatran Orangutan Society Hand & Body bar. With every bar sold, Little Soap Company will donate 25p to the Sumatran Orangutan Society to plant seedlings in Sumatra.
---
You'll find the following soap bars in stores now: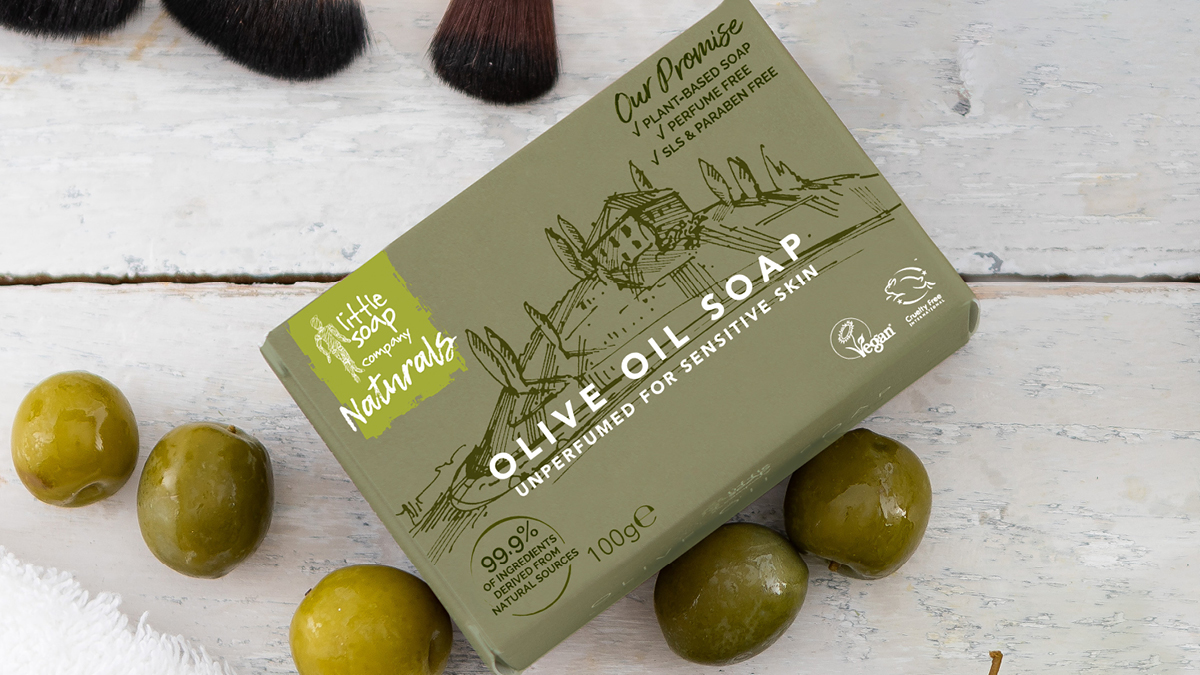 Naturals Olive Oil Soap Bar, 100g
A natural hand, face and body soap for all skin types including sensitive skin. A totally unperfumed bar packed full of nourishing Olive Oil. A tweak on the classic 'Castile' recipe.
Designed for those with sensitive skin, this bar is also great for those with new tattoos and also a natural way to clean dirty makeup brushes! This bar is 74% olive oil, so doesn't have a typical lather — it's more 'tacky' than bubbly, it is so moisturising as a result.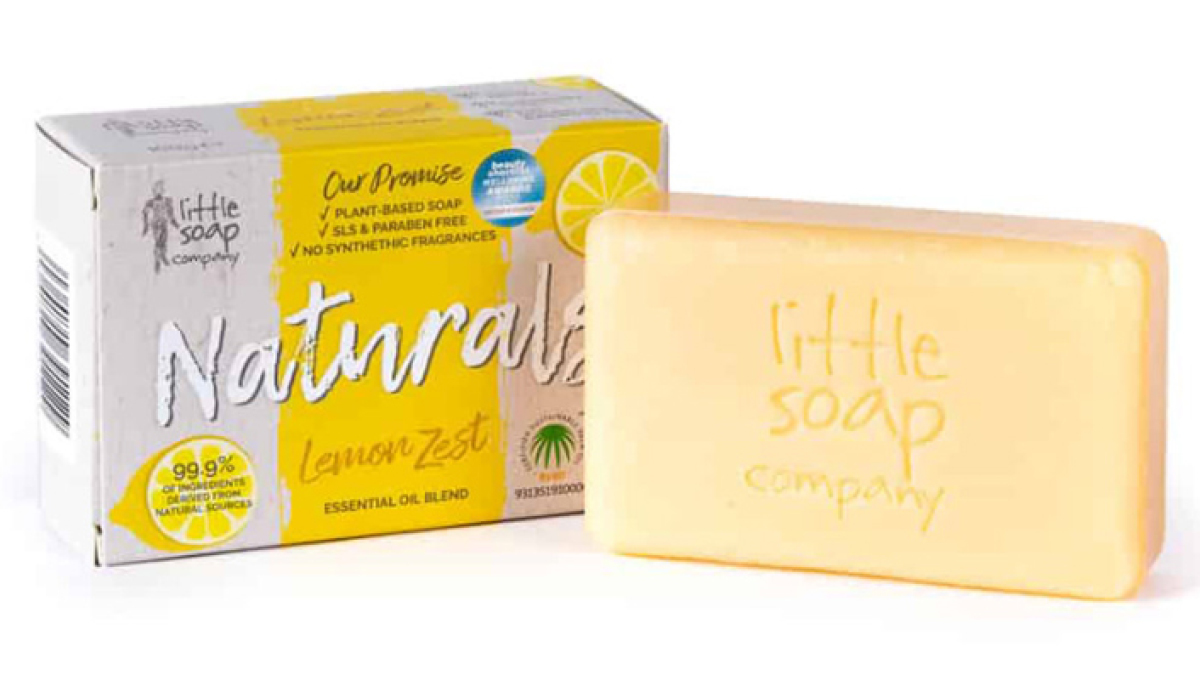 Naturals Lemon Zest Soap Bar, 100g
Harnessing the cleansing properties of fresh lemons, and fresh lemon peels. A natural hand, face and body soap for all skin types. Perfect for bath, shower and sink. Free from all the same synthetics as our organic bars, the oils we use simply aren't certified as organic, helping to bring the price down.

To read more about Our Products, click here.