Tinned Vegetables Range Review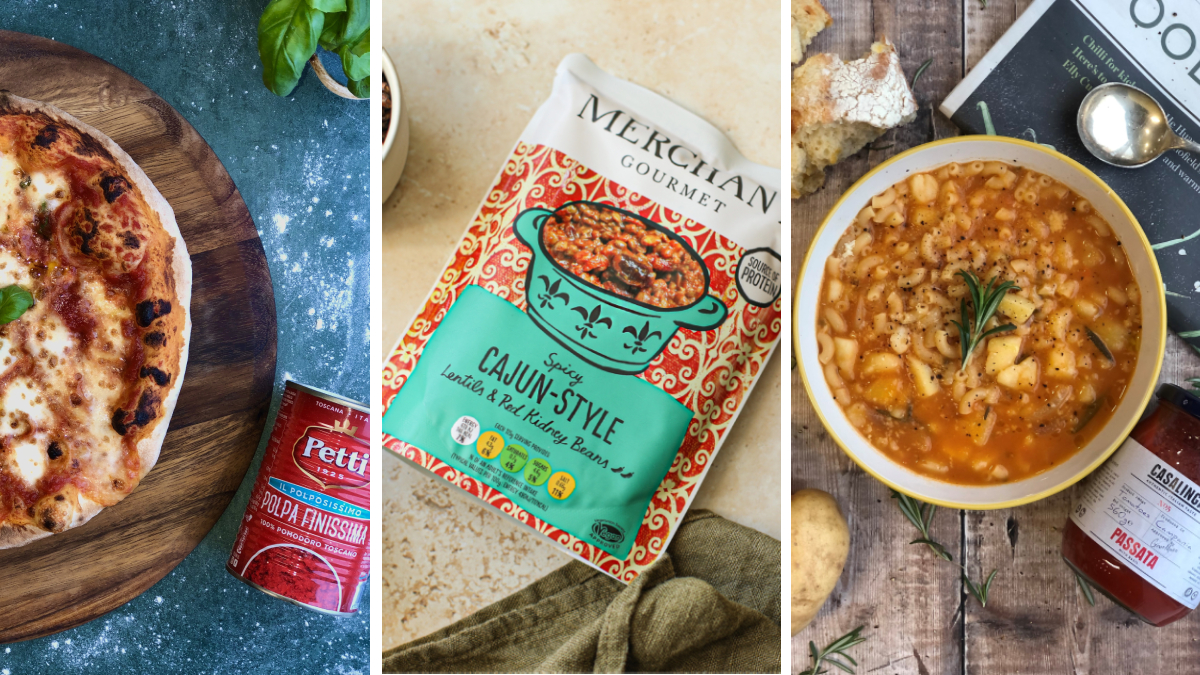 Over the past 18 months, people's eating and cooking habits have definitely evolved. With more people than ever now cooking meals from scratch and changing their lifestyles and diets to more vegetarian and flexitarian diets, meat alternatives and high quality ingredients are highly sought after.
Our ambient Food buyer Andy has been exploring these changes and reviewing our product range to bring the very best ingredients and products to our shelves for our customers to enjoy.
Here are some of our favourite new additions:
Mutti Tomatoes
For over 120 years, Mutti have been working hard to 'raise the tomato to its highest expression' and celebrate Italy's most iconic fruit.
Back in 1850 in Food Valley near Parma, an area best suited to tomato farming, Giovanni Mutti introduced crop rotation, a practice still in place today and 15 years ahead of modern agronomy. Some years later in 1899, Marcellino and Callisto Mutti founded Fratelli Mutti, the factory dedicated to processing the tomatoes. Today, Mutti is in its fourth generation of the original family, still made with the same care and attention it always was.
In 2010, Mutti began a partnership with WWF Italy to reduce the water footprint through the supply chain of the tomato, saving 1 billion litres of water in just four years.
All tomatoes are grown on average within 60 miles of the factory and are processed within 24 hours of harvest to ensure the taste of a freshly picked tomato is in every single product. Mutti were also the investors of the tomato purée tube with its thimble cap all the way back in 1951 and is now the standard way to package tomato purée.
Mutti believes every great recipe deserves a great tomato and that there is a best fitting tomato for every dish and their range offers a solution for every dish.
New to the range:
Mutti Triple Concentrate Purée, 200g
Mutti Finely Chopped Tomatoes, 4x400g
Mutti Baby Roma Tomatoes, 400g
---
NEW – OddPods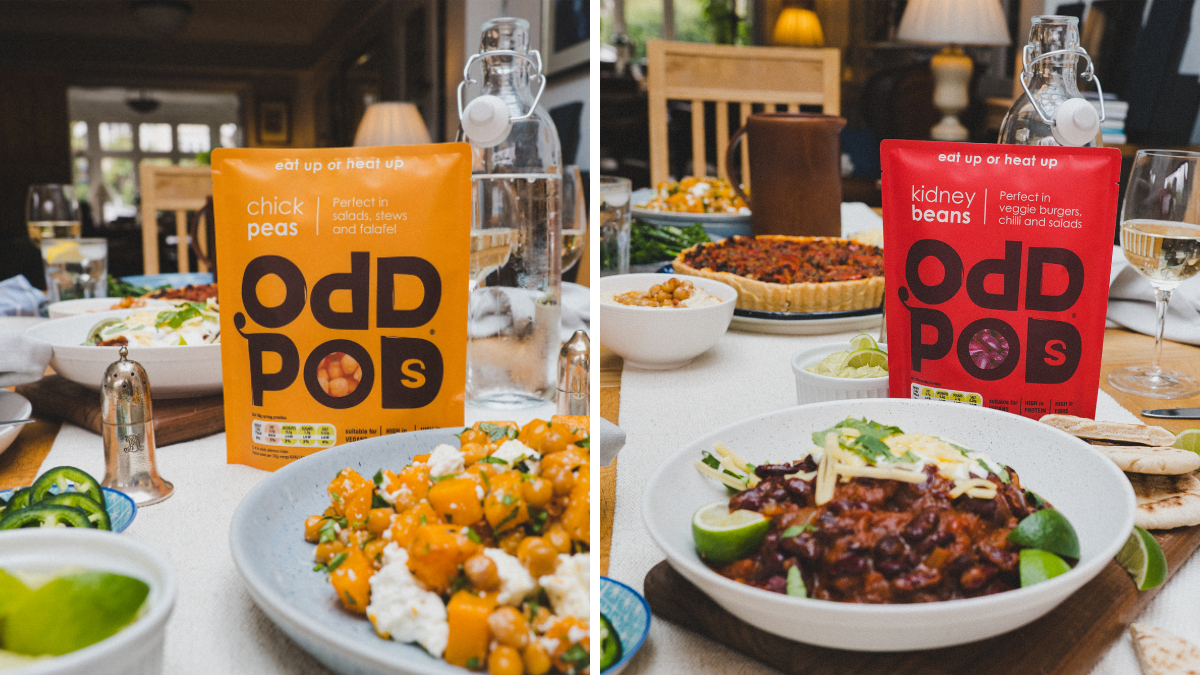 Say hello to fuss free nutrition that's also great for the planet. These versatile pouches of pulses contain more protein and fibre plus extra added freshness.
After being challenged to create an easy lentil curry, founder Pavan was inspired to create a range of nutritional pulses that were available in a convenient format. With no soaking, draining or faff involved, Oddpods can be enjoyed straight from the pouch or mixed into your favourite dishes to create something delicious.
New to Booths:
Oddpods Chickpeas, 200g
Oddpods Brown Lentils, 200g
Oddpods Red Kidney Beans, 200g
---
Casalinga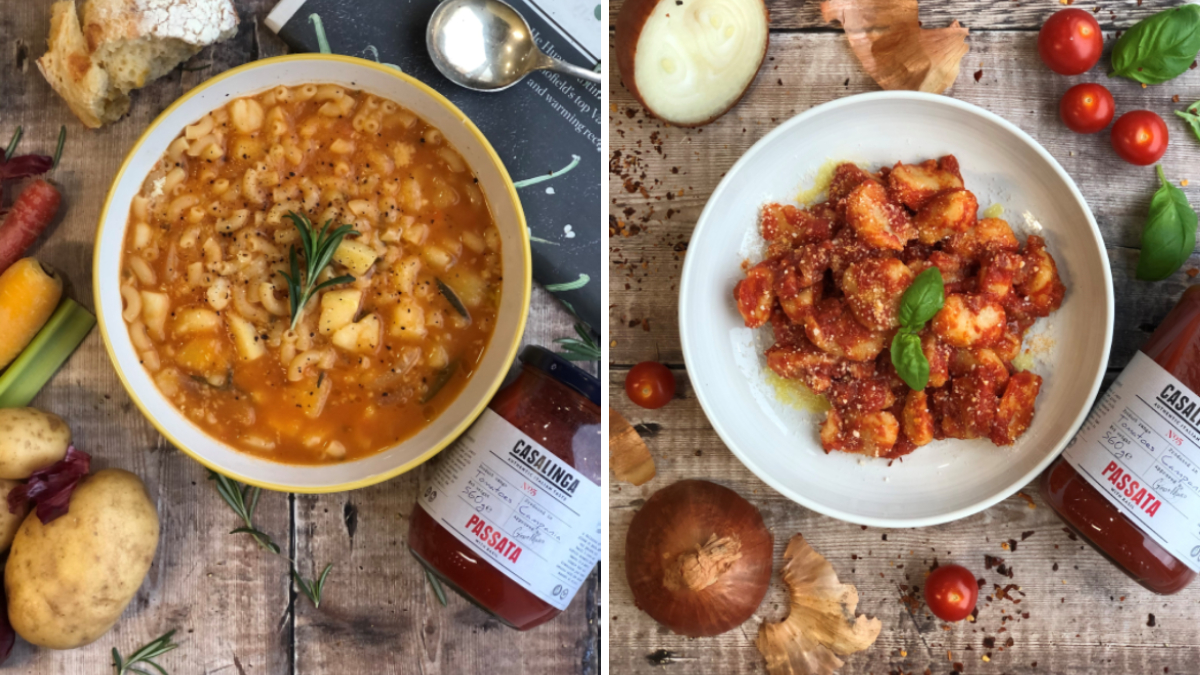 Discover the true taste of Italy with the award-winning range from Casalinga. Using quality products to give that authentic taste, these pantry staples use fresh ingredients with no additives or preservatives.
Staying true to the ethos of the brand, Casalinga continue to prepare great-tasting food that sustainable and produced in a natural way, just how their ancestors did.
Now available in store:
Casalinga Passata with Basil, 560g (made from tomatoes grown on the hills of Italy's Campania region, the subtle flavour from the basil with transform your tomato sauces with the minimal amount of effort).
---
Navarrico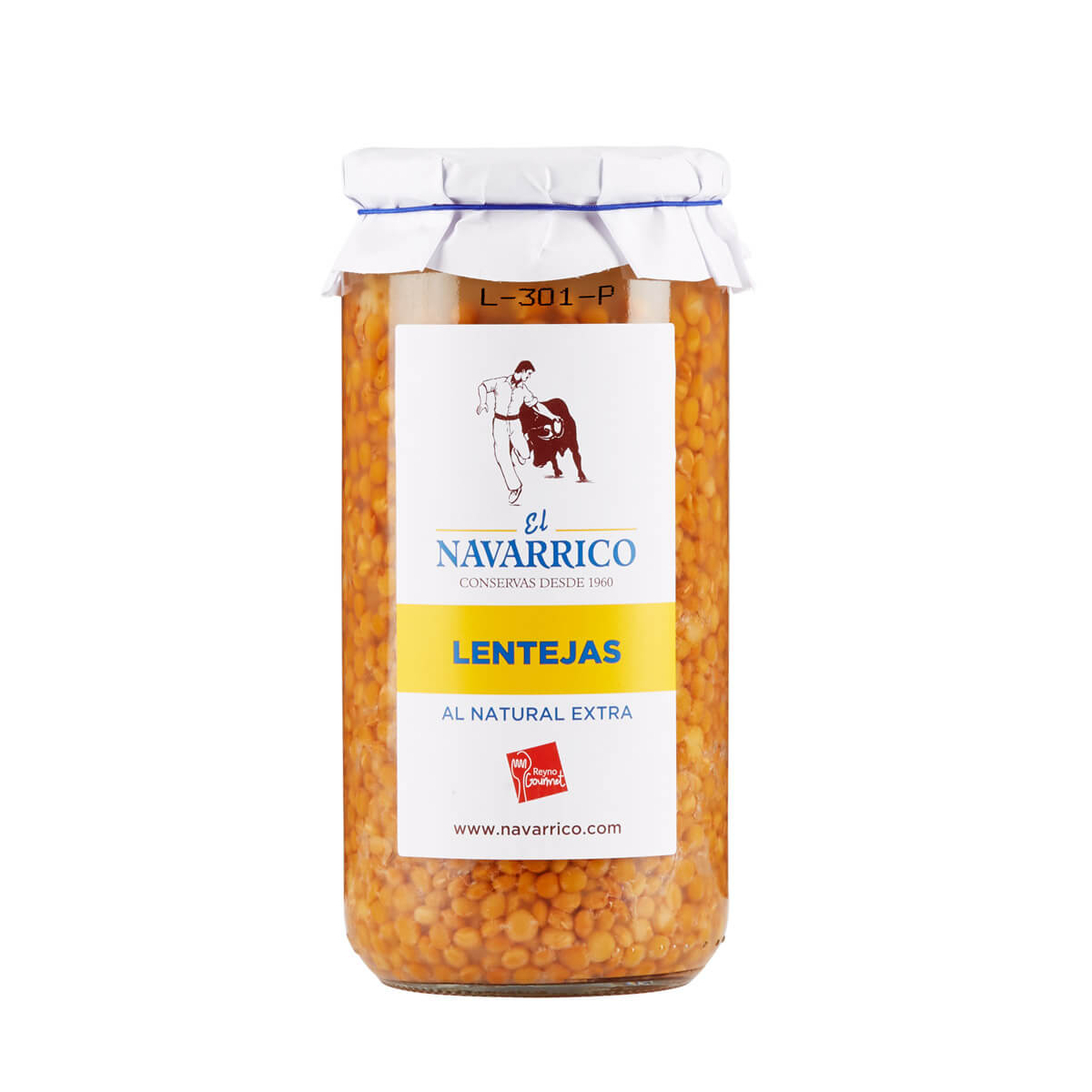 Based in one of the most fertile regions in Spain, El Navarrico produce a variety of high quality beans, pulses and vegetables available in beautifully presented jars. Working with nature since the 1950s, Navarrico ensure their farming methods are done in the most sustainable way while maintaining the respect for the agricultural traditions of the region.
Available in Booths:
Navarrico Haricot Beans, 720g
Navarrico Small Brown Lentils, 700g
---
Merchant Gourmet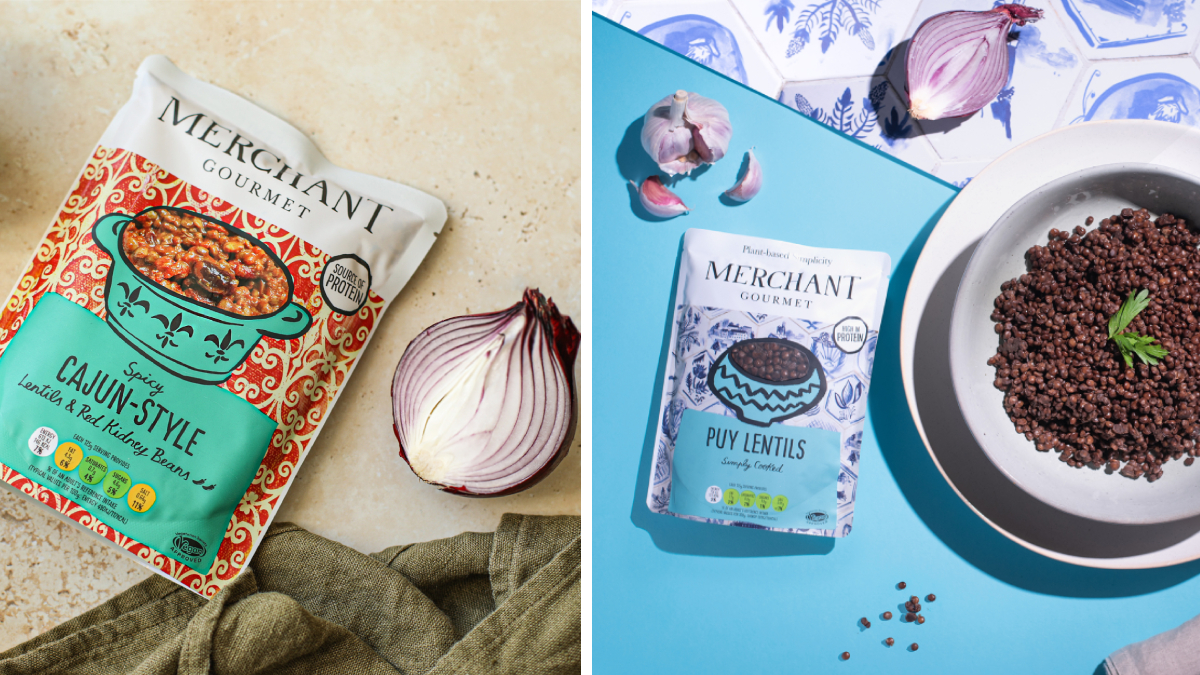 Merchant Gourmet have made plant-based dining with their accessible and convenient range of ready to eat pulses. Founded by brothers Mark and Oliver back in 1994, their inspiration came from a growing appetite for innovative cooking ingredients and their research allowed them to bring Ready to Eat Whole Chestnuts to the UK market.
In 2021, Marchant partnered with recycling partner Enval to improve their packaging recycling. All Merchant Gourmet product packaging is now fully recyclable making the brand more environmentally responsible and preventing over 100,000 pouches entering landfill this year.
Already a favourite at Booths, Merchant Gourmet have expanded their range to now include ready to eat meals as well as their already popular ready to eat ingredients.
New to the range at Booths:
Merchant Gourmet Puy Lentil Bolognese, 330g
Merchant Gourmet Lentil Madras, 330g
Merchant Gourmet Lentil Thai Green, 330g
Merchant Gourmet Lentil Chilli, 330g
Merchant Gourmet Spiced Grains, 250g
---
Petti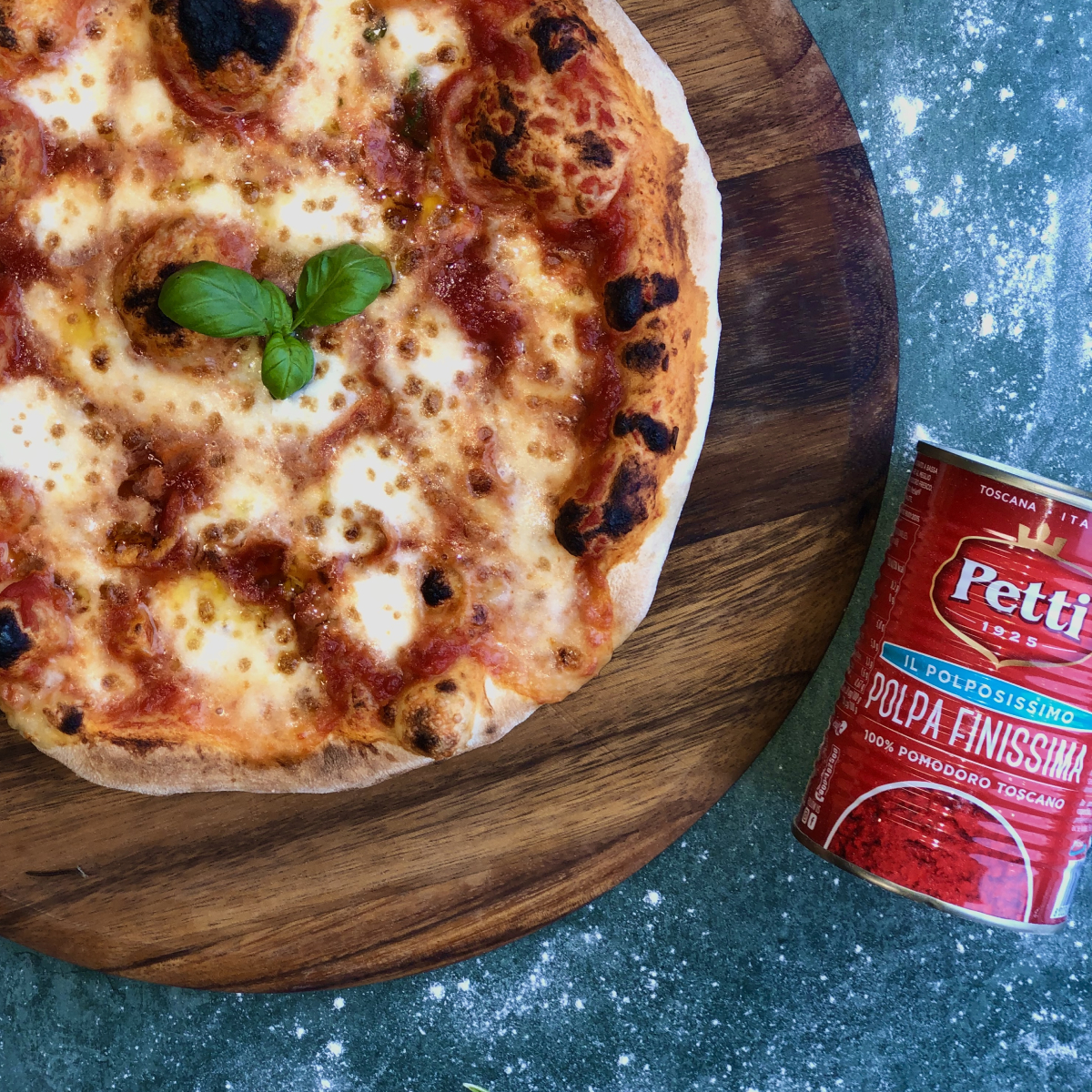 Only the very best Tuscan tomatoes are used in the Petti range of products. Created by a fourth generation family, Pasquale Petti launched the premium range back in 2013, although the family have been creating tomato products since 1925. Each product contains expertly chosen tomatoes to bring out the very authentic flavour.
Available at Booths:
Petti Finely Chopped Tomatoes, 390g
To read more about our products, click here.