Toppings Pies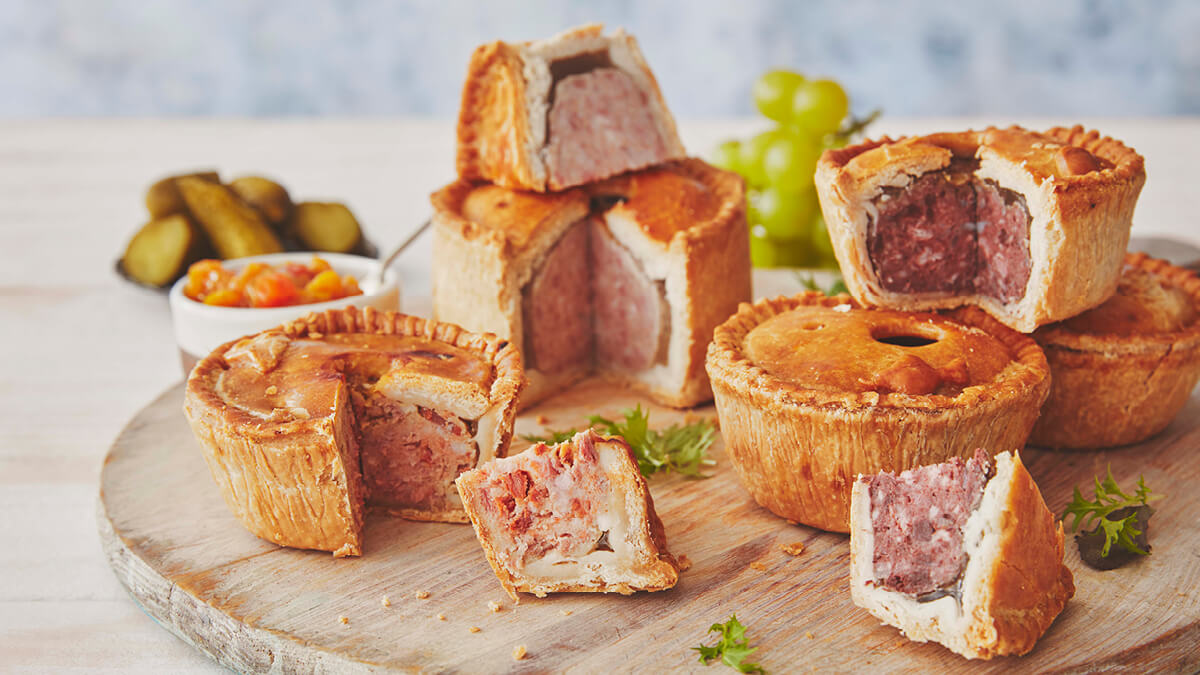 Bill Topping opened a butcher's shop in Scawsby, Doncaster back in 1961, unaware that he was in fact pioneering a multi-award winning company who products would grace the shelves of top class retailers such as Booths, Harrods and Selfridges.
Concerned about the potential impact of the BSE (Mad Cow Disease) outbreak in the 1980's and 1990's, Bill's son, Roger looked into diversification options, and with his wife Maggie's passion for baking, Toppings Pies was born in 1992.
Roger said: "Right from the start our ethos was 'the best ingredients and passion makes the best pies', and it paid off."
The reputation of the tasty traditional Topping pies, some inspired by historical recipes dating back to Victorian and Tudor times, quickly spread and within two years Maggie and Roger had set up a separate bakery division and moved to bigger premises to keep pace with customer appetite for family-inspired products.
The butcher's shop, now based in Doncaster Hall, still remains with Bill's grandson Mark taking the reins and keeping his grandfather's legacy alive.
Roger said: "By 1997 we had moved production premises for the pies twice and joined a marketing group, then known as The Yorkshire Pantry.
"We entered our first competition in Holland with entries from all over the world, and achieved four gold and one silver. This was just the start of our award winning success."
At the time of writing the trophy cabinet for Toppings Pies includes a whopping 65 awards, 46 of which are gold.
After buying their own bakery premises in 2000, Roger met Phil Goodwin, the Booths deli buyer at the time.
Roger said: "Phil's first comment to me after I talked him into seeing me was 'Roger, I have got pork pie suppliers coming out of my ears so you had better be good'.
"We must have done something right, as here we are 23 years later still supplying Booths deli counter."
If you'd like to find out more about our products, click here.