We've Spruced Up Our Spirits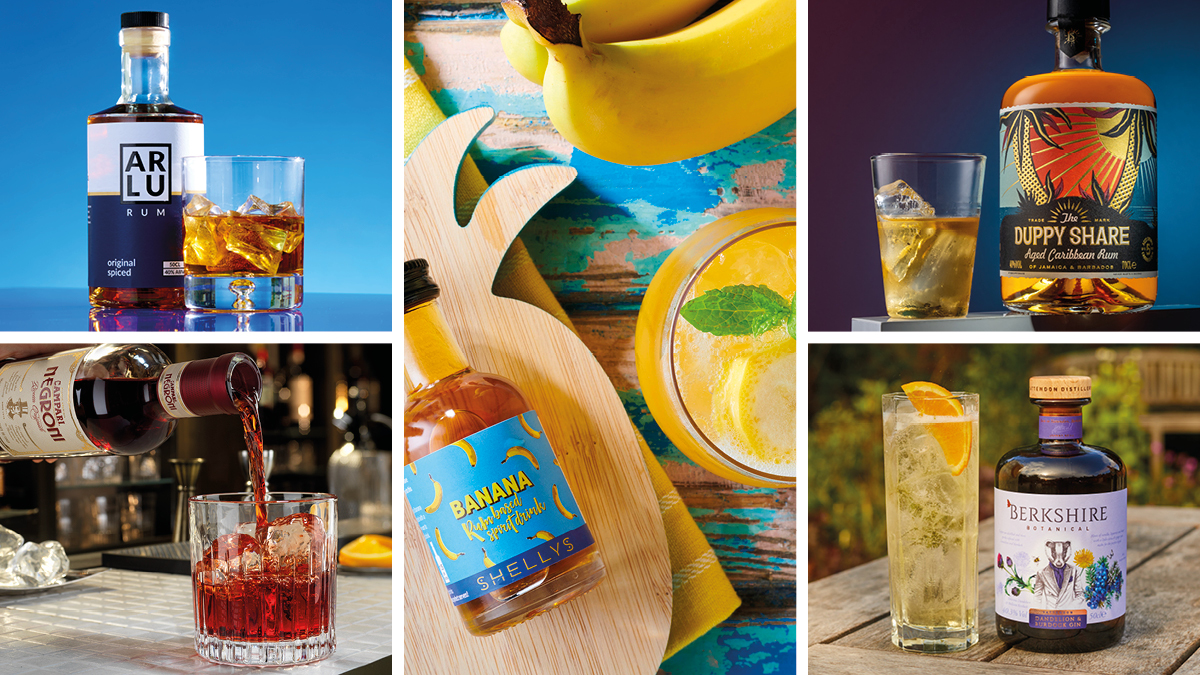 Gin has been one of the most popular spirits for a few years now, with many of us becoming proud owners (and drinkers!) of artisan gin collections. Taking pride in crafting just the right combinations to complement each other perfectly; it's only natural that we've started exploring and experimenting with other spirits to create cocktails at home.
With this growing interest in home mixology in mind, our award-winning Spirits Buyer Pete has recently spruced up our spirits selection with a variety of new and exciting tipples. With more than a passing nod to the recent renaissance of rum, he's refreshed our shelves in store with enough new drinks to keep any budding mixologist busy.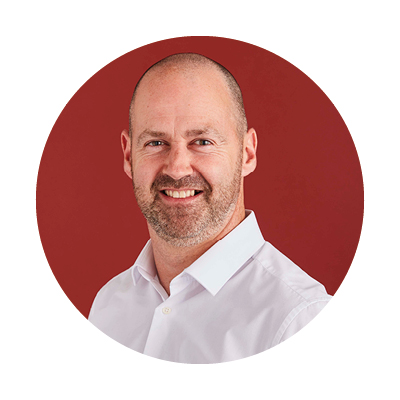 "Since our last extensive range refresh in 2018 where our focus was primarily around gins and local spirits, I have noticed an increased interest in other spirits — particularly rum. I've seen a growing trend in making cocktails at home; a trend that I believe will only continue to grow. And so, I've introduced a variety of new spirits, sourced both locally and from further afield, designed to help our customers enjoy the perfect evening of cocktails at home."
He's handpicked a selection of the new additions that he thinks everyone should try in 2020:
---
Arlu Rum

ARLU rums start life in the Caribbean; expertly crafted rum is imported from the award-winning Demerara Diamond Distillery in Guyana. It's then lovingly blended with unique natural flavours and spices in the heart of Manchester, by Mark Smallwood and Liam Manton, creators of the popular Didsbury Gin. The result is an exciting collection of bold, punchy and flavoursome rums that are 'Caribbean born, Manchester made'.
Liam says, "We've seen a real growth in Brits thirst for new and exciting spirits over the past few months. ARLU, which offers something different and quite unique, has boomed in popularity and we're really excited to bring our rum to the shelves at Booths and share it with a wider audience."
Arlu Spiced Rum 40% ABV, £25
'The original one' is a smooth spiced rum with sharp swathes of vanilla, fudge, butter and cardamom, perfectly blended for a warm, punchy finish.
To Serve:
Mix with either tonic, soda or cola – Perhaps try with Fever Tree Cola or any of the Signature Coca Cola range.
Arlu Passionfruit and Mango Rum 40% ABV, £25
'The Passionfruit and Mango one' is the fruitiest of them all. A sweet and tangy blend of flavoursome passion fruit and mango.
To Serve:
ARLU Passionfruit and Mango Mojito
Ingredients:
5 fresh mint leaves,
1/2 lime, cut into 4 wedges,
1 tablespoons sugar or to taste,
Ice cubes,
50ml shot of ARLU Passionfruit and Mango Rum,
120ml soda water.
Place mint leaves and 1 of the lime wedges into a tall glass. Smash or crush the mint and lime to release the mint oils and lime juice. Add 2 more lime wedges and the sugar, then crush again to release the lime juice. Do not strain the mixture. Fill the glass almost to the top with ice. Pour the rum over the ice and fill the glass with soda water. Stir, taste and add more sugar if desired. Garnish with the remaining lime wedge.
---
Two Swallows Cherry and Salted Caramel Spiced Rum by Rockstar Spirits

After twenty years of working with (and launching) a variety of award-winning drinks brands, Thomas G Hurst realised his dream of founding his own drinks company: Rockstar Spirits. Inspiration came from witnessing the phenomenal journey of craft beer and gin over the last decade — Tom felt there was room for spiced rum to follow the same path. The vision was to create new and unique rums by marrying premium single distillery rums with natural and innovative flavour combinations. Crafting high quality spirits with provenance, but without losing the fun and irreverent party flavours that Tom feels should personify great spiced rum.
Tom's favourite sipping rum is El Dorado 12 year Old, produced by the award-winning Demerara Diamond Distillery in Guyana, so he knew this was where he wanted his rums to start their journey. In 2017 Tom and his family appeared on BBC1's 'Shop Well For Less' and with the money saving tips they learned, were able to save enough for their first production of Rockstar Spirits Pineapple Grenade Spiced Rum. They shipped the rum from Guyana and then added what Tom calls his 'Manchester sunsheeiiine' back at home in the North West. The first batch was entirely bottled at home in Tom's kitchen, with the whole family helping out on the production line in order to launch just in time for Christmas 2018.
Tom first joined our Booths family with his take on a traditional spiced rum, Captn Webb's Two Swallows Citrus & Salted Caramel Spiced Rum in 2019. Created in tribute to Tom's great, great Uncle who was the first man to swim the English Channel in 1875, the rum was designed by Tom to make the perfect Cuba Libre.
One of the best things about running your own business is that you get to choose who you work with. Booths was always top of the list for us to work with when we launched Rockstar Spirits because we are both based in the North West and both share the same values. I am passionate about the quality of my products and my customers are part of the family of the brand which I believe aligns perfectly with the Booths ethos as a retailer. This was personified when Booths were awarded Spirit retailer of the year last year and I was very proud to have been a small part of such a great achievement.

Tom G Hurst
After an appearance with Holly and Phil on This Morning in 2019 (which led to a brief spell as a viral sensation on social media!), Rockstar Spirit's popularity soared and Tom's high strength (65% ABV) Pineapple Grenade and Grapefruit Grenade Rums were also added to our shelves. Which brings us to Tom's latest delectable addition to Booths: Two Swallows Cherry Spiced Rum with Salted Caramel. Spiced rum produced by the award-winning Demerara Diamond Distillery in Guyana, infused with cherry and salted caramel.
Two Swallows Cherry and Salted Caramel Spiced Rum, 50cl £28
Creamy sweet caramel is balanced by a pinch of rock salt along with notes of maraschino and black cherries.
To Serve:
Add ice to a tall glass, followed by 50ml of Two Swallows Cherry and Salted Caramel Spiced Rum, then top off with 200ml lemonade and 10ml fresh lemon juice. Garnish with fresh lemon wedges and cherries.
---
The Duppy Share Rum

The Duppy Share Rum was founded in 2015 by George Frost. George felt that rum needed a revolution and his aim was to do rum justice; to use boundless energy, an unparalleled love of rum and of the Caribbean to create a rum brand that reflected and amplified all that everyone loves about the Caribbean.
The Caribbean is one of the most hypnotic, exciting and fun places that I have ever been to. I'm lucky to live in London which, ever since the Empire Windrush landed on our shores in 1948, is blessed with a rich Caribbean heritage and therefore endless establishments to go and sample some of the best of the Caribbean's exports, from delicious Jerk seasoned food, to incredible reggae music and much more. But I thought to myself, what of the Caribbean's main export? What about rum?

George Frost
George was in a bar in East London when he first heard the unforgettable story behind The Duppy Share's name. Duppies are dark Caribbean spirits or ghosts, originating from Jamaica and known to have a special love of rum. As a spirit ages in barrels, a certain amount is lost through evaporation over the years. Caribbean legend has it that the dark duppy spirits swoop between the islands stealing the best share of the rum. Spirit masters, skilled in the fine art of blending, the duppies take only the best. This is 'the duppy share'.
The rum itself is a perfectly balanced, unique blend of premium rums from the beautiful Worthy Park Estate in Jamaica and the prestigious Foursquare Distillery in Barbados. These are very contrasting island styles; Worthy Park produces a big, bold, 3-year old, 100% pot still Jamaican rum, fiery and packed full of tropical fruit flavours. Foursquare produce a smooth 5-year old Barbadian rum. The punchy and tropical fruit flavours of the Jamaican rum blend perfectly with the Barbadian to make The Duppy Share a smooth, approachable rum with a warm buttery finish.
The Duppy Share Spiced is a spicier take on The Duppy Share. The blended rum is infused with scorched pineapple and rich kola nut, with supporting notes of ginger, vanilla, clove and nutmeg, as well as brightness from refreshing grapefruit, orange and basil.
We've worshipped Booths for quite some time, and their spirits range is second to none. It transpires that 2020 was a great year for us both. We won our listing, and Booths won Spirits Supermarket of the Year. We really do feel that it's going to be a match made in heaven, and we cannot wait to get started. We love the story and the heritage of Booths and know it's an incredible shopping experience. This is the perfect environment for discovery of new brands and so we can't wait to introduce rum to more and more rum lovers through our listing.

George Frost
The Duppy Share, 70cl £26
The punchy and tropical fruit flavours of a fiery 3 year old Jamaican rum blended perfectly with a smooth 5 year old Barbadian rum to make a smooth, approachable rum with a warm buttery finish.
To Serve:
Jamaican Mule
Add ice to a tall glass, pour over 50ml The Duppy Share. Add 10ml lime juice and top up with ginger beer then garnish with a wedge of lime.
The Duppy Share Spiced, 70cl £26
The Duppy Share original infused with scorched pineapple, rich kola nut and Caribbean spices.
To Serve:
Add ice to a tall glass, pour over 50ml The Duppy Share. Top up with ginger beer or cola then garnish with a wedge of lime.
You'll find a wealth of additional ideas on The Duppy Share's website here.
---
Shellys Banana Rum

It was back in 2016, on the run up to Christmas, when Michelle Partington of Shellys Drinks created her first Mulled Gin. She headed to the Christmas Markets with her new creation and it proved so popular that it sparked an idea — bottling the delicious gin based spirit for everyone to enjoy at home.
Michelle then embarked on a journey of experimentation, creating various spirit drinks using natural flavours to get the recipe just right. Michelle contacted us in August of 2017, once the Mulled Gin was fully developed, sending in some sample bottles for Pete to taste. Pete was so impressed with the Mulled Gin that Shellys Drinks were immediately invited to join our Booths family. Since then, Michelle has brought several more exciting Shellys Drinks spirits to our shelves, including her Raspberry Ripple Gin.
Being listed in Booths has been really great for the Shellys brand, it's been so good to get the range of drinks out there and available to the Booths customer. They are a really great company to work with, Pete the buyer is really open to new drinks ideas and is always very supportive and gives us constructive feedback. It's apparent that the family culture of Booths runs throughout the organisation and it's a privilege to be part of that.

Michelle Partington
Shellys Drinks latest creation, Banana Rum, started life as another experiment; mashed banana, vanilla pods and Demerara sugar decanted into a bottle of golden Guyana Rum in Shelly's home kitchen. Over the following weeks as the flavours developed, it became clear that the combination was something truly special. The experiment was such a success that it's become the latest delicious addition to grace our shelves from Shellys Drinks — thanks Michelle!
Shellys Banana Rum, 50cl £26
To Serve:
Fill a tall glass with ice and add a 50ml shot of Shellys Banana Rum. Top with 150mls fresh pineapple juice and 50mls soda or lemonade for a fizzy finish, stir then garnish with fresh mint leaves.
Tropical Cocktail:
Add 4-5 ice cubes, 50-70ml (personal preference) shot of Shellys banana Rum, 100ml coconut water, 2 tbsp coconut cream and ¼ of a fresh pineapple to a blender. Blitz, then serve garnished with a slice of fresh pineapple and banana.
Get 2 FREE miniatures when you purchase any Shelleys Spirit (50cl). Mix & Match. Available 26/08/2020 – 22/09/2020.
---
Berkshire Botanical

Berkshire Botanical is an artisan spirits company based on the 9,000 acre Yattendon Estate in rural Berkshire. Their handsome pot still, 'Harry' resides in the wonderful Royal Oak Pub and Hotel right in the heart of the beautiful village of Yattendon, and all of their drinks draw inspiration from the flora and fauna in the countryside that surrounds them. Their philosophy is to 'create enduring, sustainable botanical spirits and liqueurs using the inspiration of botanicals growing on the Estate' — which also happens to be one of the largest Christmas tree growers in the UK! As part of their commitment to respecting the local countryside, Berkshire Botanical have partnered with the Berks, Bucks & Oxon Wildlife Trust to ensure they're working to protect local wildlife.
Berkshire Botanical join our shelves with two unique creations, specifically selected by Pete for their quality and flavour.
It is the highest accolade to have had our innovative and interesting new flavoured gins specifically selected by Pete Newton, Booths' spirits buyer.
---
Berkshire Botanical Dandelion & Burdock Gin, 50cl £22
Their copper pot distilled gin is gently infused with dandelion and burdock, delivering a spirit with hints of vanilla, liquorice and honey with a little citrus and ginger spice.
To Serve:
Perfect over ice topped with lemonade or Appletizer.
Berkshire Botanical Raspberry & Rhubarb Gin, 50cl £22
Their copper pot distilled gin is gently infused with rhubarb and raspberry to produce a fresh, fruity and elegant gin with a heart of juniper.
To Serve:
Perfect over ice topped with premium tonic or prosecco.
---
Passoã Passion Fruit Liqueur

A key ingredient in making one of the UK's most popular cocktails, the Pornstar Martini, Passoã is a passionfruit liqueur with a full-bodied sweetness that brings a twist and burst of zest to the palate. Made with real passion fruit from Brazil, Passoã is 'unmistakably tickled red with an intensely stimulating flavour.'
Passoã Passion Fruit liqueur, 70cl £12.50
To Serve:
With an ABV of 17%, Passoã is a great low alcohol option when served with tonic water or ginger ale.
The Porn Star Martini:
Ice
1 ripe passion fruit (halved),
30ml Passoa,
50ml Absolut Vanilla,
1 tbsp lime juice,
1 tbsp sugar syrup
Prosecco
In a shaker filled with ice cubes, add the Passoã, vodka, lime juice and the pulp of half the passion fruit. Give it a good shake. Strain and serve in a pre-chilled glass then decorate with the other half of the passion fruit, accompanied by a shot of prosecco to drink straight after.
Campari Negroni Ready-To-Enjoy

Inspired by Count Negroni and created by bartender Fosco Scarselli in Florence in 1919, the Negroni is one of the most popular cocktails in the world. Revered for its simple yet perfectly balanced combination of Campari, sweet vermouth and London dry gin, the Negroni is an evolution of the Americano cocktail. Legend has it that the Count asked Scarselli to strengthen his usual Americano – Campari, sweet vermouth and soda – with a splash of gin after returning from a brief trip to London. By replacing the soda with gin and a lemon slice with orange, the transformation was complete; a bold and bittersweet legend was born.
We're pleased to welcome ready-to-enjoy Campari Negroni to our shelves, the ideal Italian aperitivo cocktail to enjoy with friends, with no mixing required!
We are delighted that Booths have decided to take ready to enjoy Campari Negroni. The current spirits range at Booths is already very premium which fits the Campari Negroni consumer perfectly and ensures a perfect Negroni serve every time.

Crispin Stephens, Customer Marketing Director
Campari Negroni Ready To Enjoy, 50cl £20
Simply serve 75ml over ice.
---
To read about Pete's life as a buyer, click here.
All products and pricing correct at time of publication, subject to change. Products may be in selected stores only, check before travelling.