Winny's Jerk Sauce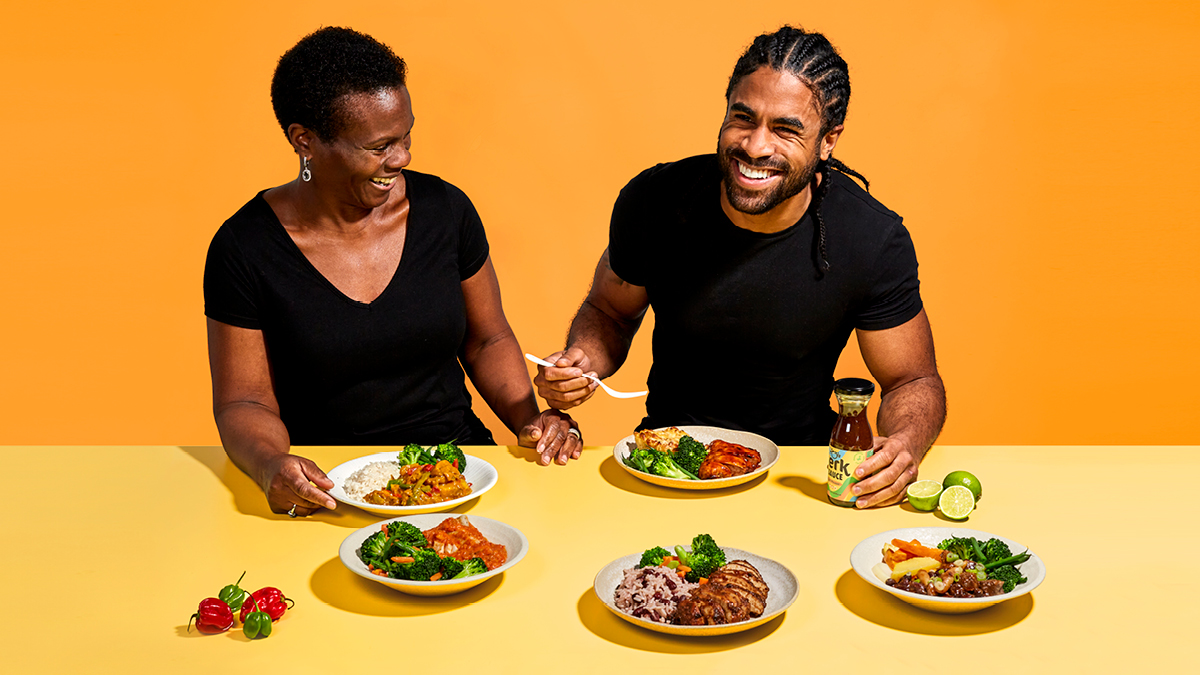 Vibrant, bold with a sophisticated taste of the modern Caribbean, we've proudly launched Winny's Jerk Sauce in all of our stores. As featured on Channel 4's TV programme 'The Money Maker', when the opportunity came along to list Winny's Jerk Sauce it seemed a perfect fit for Booths, with our very own John Gill Head of Marketing and Trading signing on the dotted line for our very first order.
It all began when Shaun's mum (Winny herself), cooked up different delicious meals for Shaun to enjoy while at work. When he heated them up in the staff room the gorgeous smell of authentic, home cooked goodness filled the air, and it wasn't long before people started to ask about them. Shaun's entrepreneurial side kicked in and to make some extra money he asked his mum to cook some more meals so he could sell them to his colleagues. Years on, Winny's Kitchen now distribute ready meals and sauces across the UK, firmly putting Caribbean food on the map and making it mainstream!
We want to come to market with truly authentic Caribbean flavours. When people think about great tasting, Caribbean food we want them to think Winny's.


Shaun (The CEO with soul)
Born from an authentic Jamaican family recipe, head chef Johari is the secret ingredient behind Winny's Jerk Sauce. Everything is made with natural ingredients, in small batches with heart and soul bringing flavour to meal times across the UK.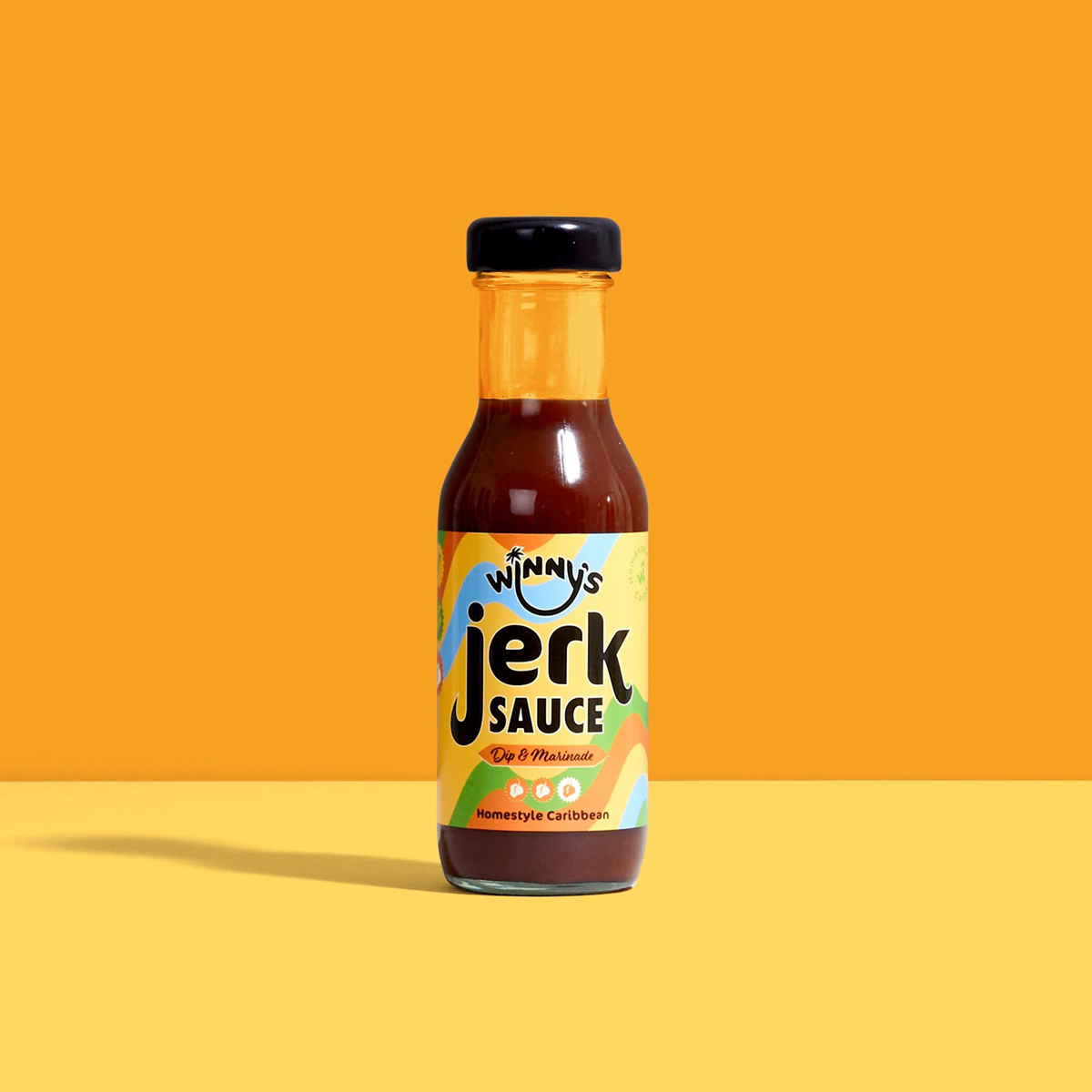 Perfect for BBQ season this sauce is so versatile! Try it as a marinade before cooking, to glaze with when on the heat or simply as a sauce. Use on meat, fish, veggies or even try a little on halloumi for that extra kick of colourful Caribbean flavour.
It's also Vegan and Gluten-Free.
As a company, Winny's Kitchen are over 99% plastic free. Using compostable containers made from sugar cane and glass jerk sauce bottles.
The Winny's Foundation started in 2018. "We believe great food should be available to everyone, not just those who can afford it, so since 2018 we have donated thousands of meals to homeless shelters." – Shaun
Now available in store:
Winny's Jerk Sauce, 250g