BBQ Sweetcorn with Chilli Butter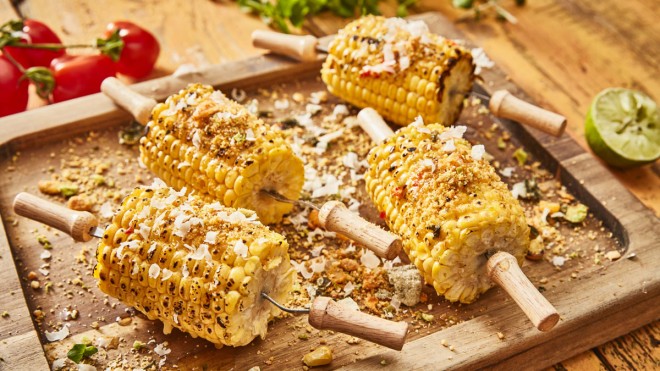 4 servings
40 minutes to prepare
Ingredients
4 whole sweetcorn in their husks
For the Dressing
Handful of chopped parsley
1 chilli, deseeded and finely diced
50g melted butter
Instructions
The simplest way to enjoy sweetcorn on the cob!
Method:
Preheat oven to 200°c / 390°f / gas mark 6 or prepare the BBQ. Place the sweetcorn husk and all onto a baking tray if using an oven, or directly on the grill if using a BBQ, for about 30 minutes or so.
Don't be alarmed if the husks start to look charred, simply remove and let them steam in the husks as you prepare the dressing.
To prepare the dressing, simply mix together the ingredients.
Now open the husks by pulling everything back and drizzle with dressing.
Eat and enjoy!