Biona Organic's BBQ Jackfruit Burger Recipe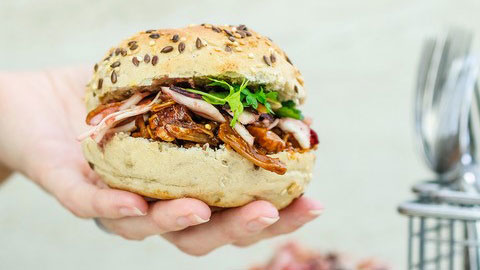 4 servings
35 minutes to prepare
Ingredients
For The Burger
2x tins Biona Organic Jackfruit
BBQ Seasoning (2tbsp Biona Organic Coconut Sugar, 1tsp paprika, 1tsp garlic powder, 1/2tsp salt, 1/2tsp pepper, 1/2tsp chilli powder)
180ml BBQ Sauce plus more for topping
For The Avocado Slaw
400g shredded cabbage & carrot
1/2 ripe avocado
1tbsp maple syrup
1tsp lemon or lime juice
Salt & Pepper to taste
To Serve
4 wholegrain buns
1/2 cup roasted salted cashews
Instructions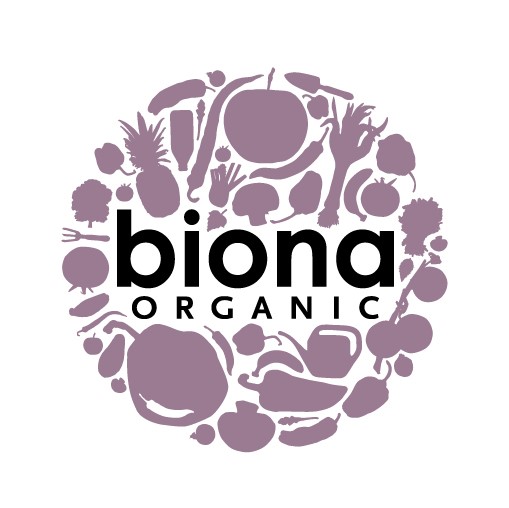 Built on an unwavering commitment to 100% organic, ethically and sustainably sourced food, Biona began life on a kitchen table in London over 35 years ago. Biona have created this tasty vegan curry recipe using their organic tinned jackfruit, which you can now find in selected stores down the tinned vegetable aisle. Check before you travel, tap here for store finder (opens in new window).
"Having grown in popularity within the vegan community, the reputation of the humble Jackfruit is rising by the minute! Originating from Southern India, Biona Organic Jackfruit is a great source of fibre and vitamins as well as being hugely versatile when it comes to cooking. It has the ability to take on bold flavours and cleverly imitates the texture of pulled pork. Use as a delicious meat substitute in all your favourite dishes, from burgers and tacos to curries and stews."
This BBQ jackfruit burger recipe is the perfect meatfree alternative to pulled pork!
Method:
Rinse, drain, and thoroughly dry jackfruit. Chop off the centre "core" portion of the fruit and discard. Place in a mixing bowl and set aside.
Mix together BBQ seasoning and add to jackfruit. Toss to coat.
Heat a large frying pan over medium heat. Once hot, add 1-2 Tbsp. olive oil and seasoned jackfruit. Toss to coat and cook for 2-3 minutes to achieve some colour.
Add BBQ sauce and thin with enough water to make a sauce. Stir and reduce heat to low- medium and cook for about 20 minutes (up to 35 minutes on low for a deeper flavour).
Remove the lid and stir occasionally. If you like use two forks to shred the jackfruit, to get finer shreds.
Whilst the jackfruit is cooking, make the slaw. Combine all the ingredients except the shredded cabbage and carrots and mash to make a thick sauce, thin with a little water, then stir through the shredded veggies and toss to coat. Put in the fridge until needed.
Once the jackfruit is cooked, turn up the heat and cook for 2-3 minutes until it gets a little less saucy and more colour.
Place generous portions of the slaw on the burger buns, top with the bbq jackfruit and cashews. Serve with extra BBQ sauce if you like!