The Boho Baker's Chocolate Orange Loaf Cake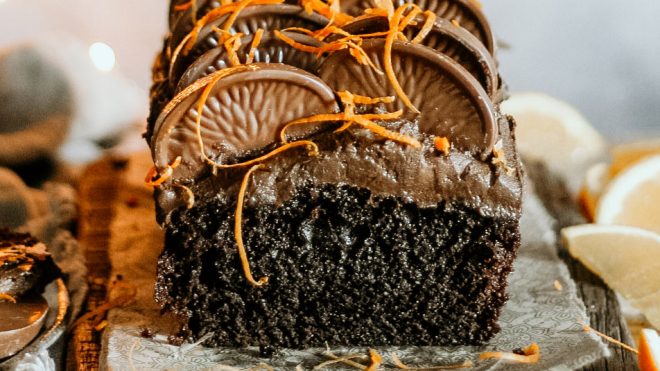 8 servings
10 mins to prepare
Ingredients
For the sponge
175g unsalted butter
175g caster sugar
140g self raising flour
85g ground almonds
3 eggs
Zest of one orange
100ml milk
1 tsp baking powder
4 tbsp cocoa
For the syrup
Juice of half an orange
2 tbsp sugar
For the topping
120g unsalted butter
400g icing sugar
3 tsp cocoa
4-5 tsp milk
1 chocolate orange
Zest of one orange
Instructions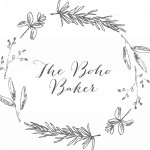 The Boho Baker describes herself as "Baker. Writer. Forager. Wanderer. Organic ingredient and edible floral Enthusiast. Member of the Guild of Food Writers." Very local to our HQ in Preston, she's kindly agreed to do a series of recipes for us, celebrating the best of our local produce. Follow her on Instagram @thebohobaker
METHOD:
1) Preheat the oven to 160°C/140°C/gas mark 3. Line a loaf tin with baking paper.
2) Make the cake by creaming together the butter and sugar until fluffy. Whisk in the eggs, flour, ground almonds, baking powder, milk, cocoa, and orange zest. Transfer the mix to the loaf tin and bake for 45 minutes.
3) Leave the cake on a wire rack to cool. Poke several holes in the top of the cake using a skewer. Mix together the orange juice and caster sugar and pour over the top of the cake.
4) Make the topping by whisking together the icing sugar, butter, and cocoa, adding the milk a little at a time until the frosting is creamy and spreadable.
5) Spread the frosting over the top of the cake. Decorate with chocolate orange slices and orange zest.