English Garden Gin Cocktail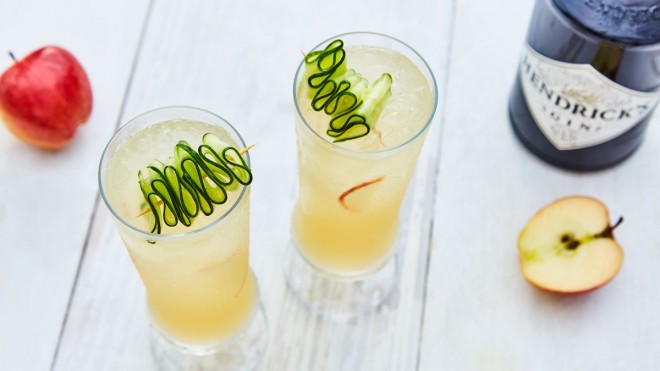 1 servings
5 minutes to prepare
Ingredients
50ml Hendrick's Gin
75ml pressed apple juice
25ml elderflower cordial
25ml freshly squeezed lime juice
Cucumber slices, for garnishing
Instructions
A gorgeous gin cocktail, full of the flavour of an English garden. Hendrick's gin in particular is a good fit for this recipe as it's very smooth, with flavours of rose and cucumber.
Method
Place ice into a glass.
Pour over the gin.
Pour over the apple juice, elderflower and fresh lime juice.
Stir gently.
Add cucumber slices to garnish.