Gin in Full Bloom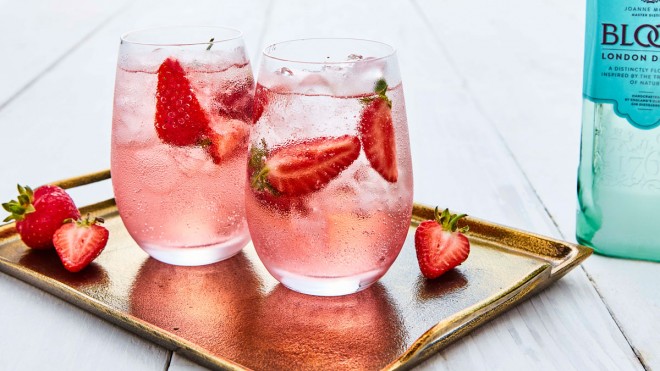 1 servings
5 minutes to prepare
Ingredients
50ml Bloom London Dry Gin
200ml Fentiman Rose Lemonade
3 strawberries, quartered
Ice
Instructions
A very popular combination for those who enjoy a smooth gin in a sweeter cocktail. Bloom is a great fit for this cocktail as it has a 'distinctive floral delicacy,' created by a unique blend of honeysuckle, pomelo and chamomile.
Method
Quarter 3 strawberries and place them at the bottom of your favourite gin glass (as long as there's plenty of room in the bottom!).
Add ice, quite forcefully to muddle the strawberries a little.
Pour Bloom London Dry Gin over the ice and strawberries.
Top with the Fentimans Rose Lemonade.
Stir gently to ensure that the flavours are well mixed.