Gluten Free Beer Battered Fish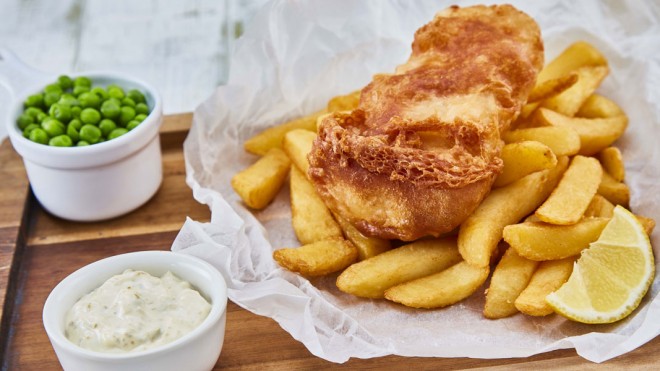 2 servings
10 minutes to prepare
Ingredients
2x 200g cod fillets
250g gluten free flour, plus extra for dusting the fish
1/2 tsp gluten free baking powder
250ml gluten free beer (try Autumn Brewing Co. in store)
Salt & pepper
Instructions
A popular Friday fish treat made gluten free!
Method
Place the flour, salt, pepper and baking powder into a mixing bowl, whisk in the gluten free beer to form a smooth batter. Dust each fish well with flour and dip in the batter.
Use tongs to slowly lower each fillet into a deep fat fryer, heated to 170°C (Don't lower in the basket as the fish will stick to it!). Cook for 6-7 minutes, turning occasionally with the tongs.
Carefully lift out each fillet and drain on kitchen paper before serving with your favourite chips.