Hedgerow Spiced Jam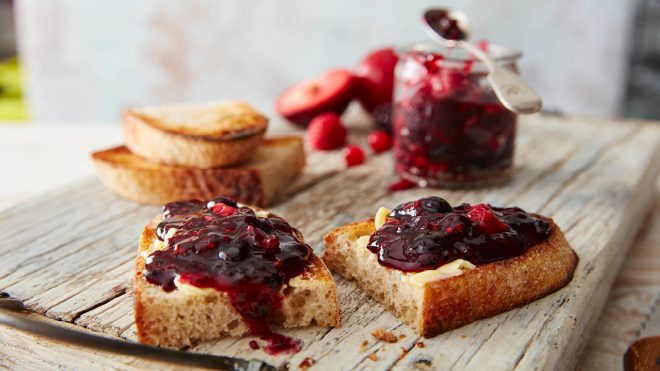 12 servings
35 mins to prepare
Ingredients
6 seasonal plums
300g frozen mixed berries
300g caster suagr or jam sugar
1 star anise
1/2 cinnamon stick
2 cardamom pods
3 cloves
1/4 tsp ginger
Instructions
METHOD
Place everything into a heavy bottomed saucepan and bring to a simmer.
Simmer for 30 minutes on a low heat, stirring every minute to make sure it doesn't stick.
Store in a clean sterilised jar and cover the top with a round of parchment paper and a good fitting lid.
Keep for up to 2 weeks.
CHEF'S TIP The best way to sterilise your jar is to put it in a dish washer on a hot wash. Then fill with the hot jam when the jar is still
hot and fresh out of the cleaning cycle.