John Gill's Easy Festive Stuffing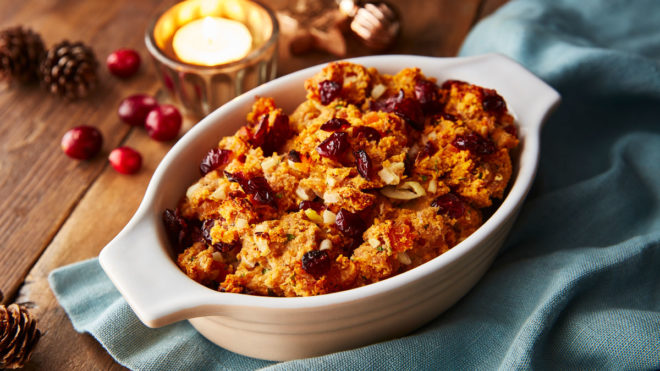 8 servings
50 minutes to prepare
Ingredients
500g pork sausage meat
2 small onions, diced
2 eggs, beaten
200g fresh breadcrumbs
100g dried cranberries
100g dried apricots, chopped
A good bunch of fresh parsley, chopped
A good grating of nutmeg
Pinch salt & pepper
Instructions
Our HQ colleague John has shared this firm family favourite with us for the easiest homemade festive stuffing ever.
Pre-heat the oven to 180°c / 350°f / gas mark 4.
Simply mix everything in a big bowl, place into a roasting dish and roast for about 40mins until piping hot, cooked through with a nice crispy top.
John says,
"This has been a family favourite for the last ten years and always makes an appearance on the Christmas table, we even take it with us when we travel to relatives for dinner."