The Boho Baker's Lemon & Ricotta Ravioli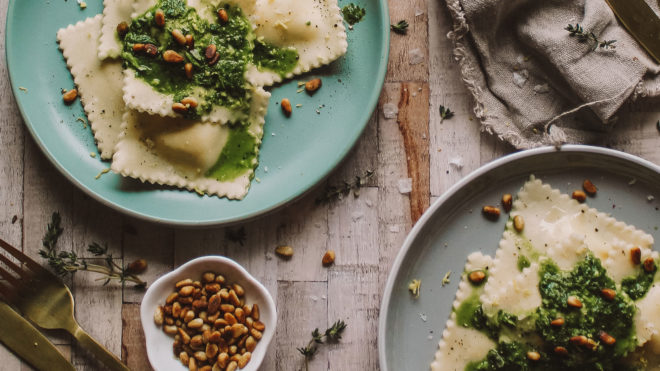 3 servings
1 hour to prepare
Ingredients
200g '00 pasta flour'
2 eggs
250g ricotta
Zest of one lemon
1 tsp chopped chives
1 tbsp lemon thyme
30g pine nuts
For the sauce
25g fresh basil
Juice of one orange
1 tbsp olive oil
1 garlic clove
Pinch of salt
Instructions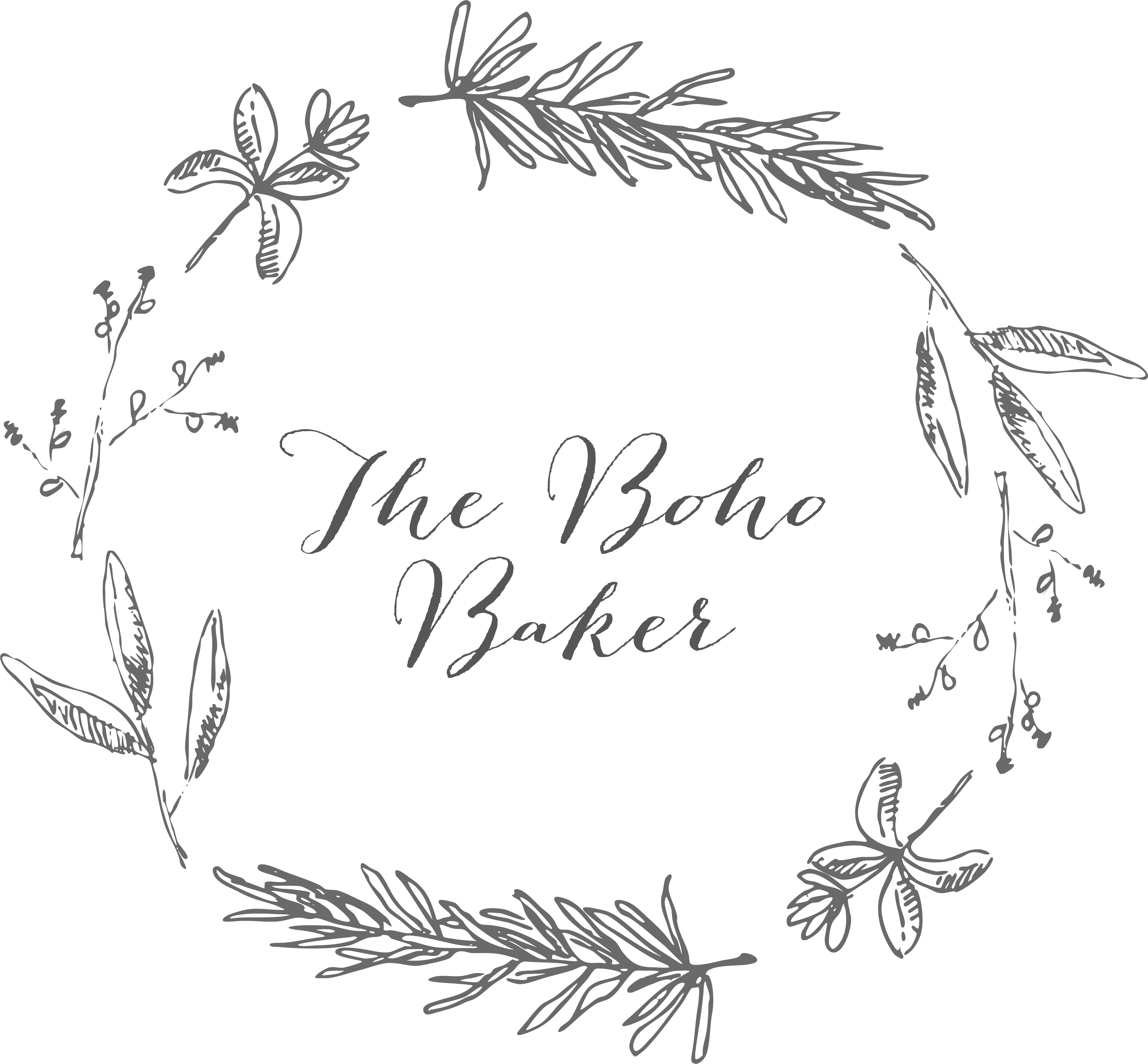 The Boho Baker describes herself as "Baker. Writer. Forager. Wanderer. Organic ingredient and edible floral Enthusiast. Member of the Guild of Food Writers." Very local to our HQ in Preston, she's our fabulous professional guest recipe writer, and champion of celebrating the best of our local produce. Follow her on instagram @thebohobaker
Method:
1) Tip the flour into a mound on a flat surface. Make a well in the centre and add the eggs. Bring the flour and egg together until the mixture resembles scrambled eggs.
2) Bring the mixture together with your hands and knead for 15 minutes. Wrap in cling film and refrigerate for 30 minutes.
3) Mix together the ricotta, lemon zest and herbs. Set aside.
4) Split the dough into 3 pieces and roll each one out into a large rectangle. You will know it's ready when you can see your hand through the dough sheet. Leave to rest for 5 minutes.
5) Spoon 5 dollops of filling onto each pasta sheet, leaving room inbetween for cutting. Fold the upper section of the pasta over the filling, gently pressing to create a seal. Using a knife or pasta cutter, cut out 5 ravioli squares. Repeat with the other two pasta sheets.
6) Gently toast the pine nuts in a pan over a medium heat (you don't need any oil for this). Set aside to cool.
7) Blitz the sauce ingredients in a food processor until well combined.
8) Bring a pan of water to the boil and carefully add the ravioli. Cook for 3 minutes before draining thoroughly.
9) Serve up the ravioli immediately. Drizzle with sauce and sprinkle with pine nuts. Enjoy with a glass of white wine.