Lemon Twist Biscuits with Esporão Oils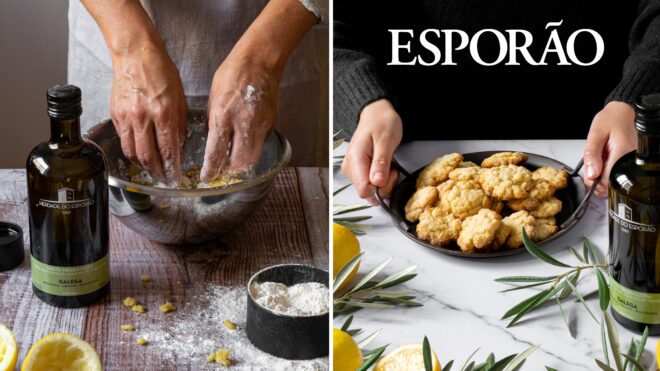 12 servings
15 mins to prepare
Ingredients
250g plain flour
125g sugar
1/2 tsp bicarbonate of soda
175ml Extra Virgin Olive Oil Esporão Galega
A pinch of salt
2 small lemons (zest and juice)
1 tsp vanilla essence
Sugar to roll the biscuits in
Instructions
Preheat oven to 180ºC (without fan). Line the tray with baking paper.
Mix the dry ingredients in a bowl (flour, sugar, baking soda and salt). In another bowl mix the Extra Virgin Olive Oil with the zest and juice of the lemons and the vanilla essence.
Pour this liquid mixture gradually into the flour mixture while stirring to create the dough.
Form the dough into small balls, roll them lightly in the sugar and place them on the baking tray, separate from each other.
Bake for 15 minutes, checking every so often until a golden colour. Allow to cool completely.
Keep in an airtight container and enjoy them with a nice cup of tea!