Slow Cooker Sweet Potato and Lentil Stew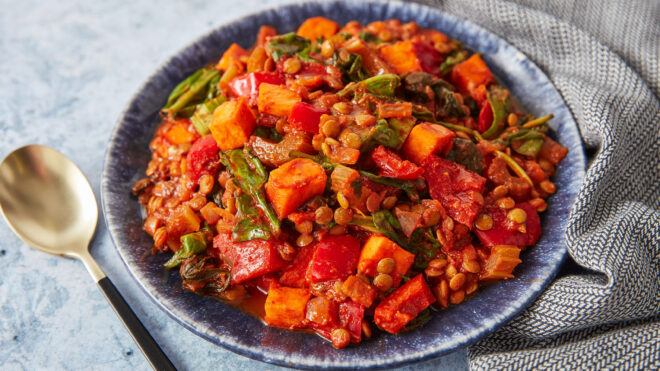 4 servings
10 minutes to prepare
Ingredients
1 tbsp olive oil
1 onion, finely diced
2 celery sticks, sliced
2 sweet potatoes, peeled and chopped
100g brown lentils
2 peppers, chopped
Large handful of spinach
1 tsp garlic powder
1 tsp cumin powder
1 tsp ground coriander powder
2 tsp paprika
400g chopped tinned tomatoes
Instructions
Method:
1. Add all of the ingredients except for spinach into the slow cooker.
2. Cook on low for 8 hours until the sweet potatoes are tender, and the lentils are soft.
3. Stir in the spinach, then serve.
Chefs tip:
You can cook this in 3-4 hours on high.