The Boho Baker's Chocolate Chip Pizookie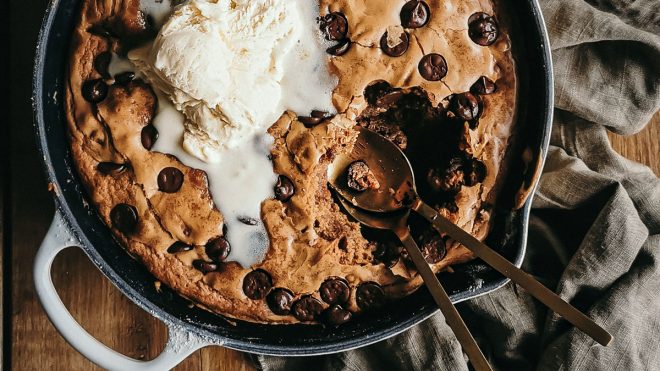 8 servings
10 mins to prepare
Ingredients
225g unsalted butter
220g brown sugar
110g caster sugar
2 medium eggs
300g plain flour
1 tsp bicarbonate of soda
1 tsp vanilla extract
Pinch of salt
100g choc chips
100g chopped chocolate
Instructions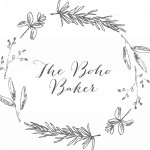 The Boho Baker describes herself as "Baker. Writer. Forager. Wanderer. Organic ingredient and edible floral Enthusiast. Member of the Guild of Food Writers." Very local to our HQ in Preston, she's kindly agreed to do a series of recipes for us, celebrating the best of our local produce. Follow her on Instagram @thebohobaker
METHOD
Preheat the oven the 160°C/140°C (fan)/gas mark 3.
Using a 10-12″ cast iron pan, gently melt the butter over a low heat. Remove the pan from the hob and whisk in both sugars.
Whisk in the eggs and vanilla. Fold in the flour, bicarbonate of soda, and salt.
Stir in the chocolate chips and scatter the chopped chocolate over the top. Bake in the oven for 25-36 minutes, or until the top of the cookie is lightly crisp. If you like a gooey cookie, bake for 25 minutes. For a more well done bake, add an extra 10 minutes.
Remove the pan from the oven. Top with a big scoop of vanilla ice cream and serve immediately.