The Boho Baker's Pistachio Praline Chocolate Bar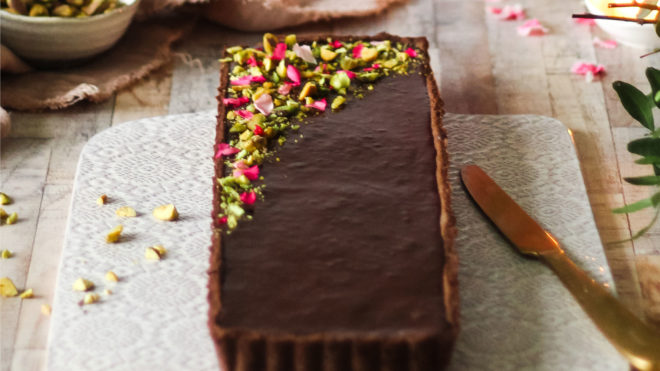 6 servings
3 hours to prepare
Ingredients
For the pastry
200g plain flour
60g icing sugar
30g cocoa powder
100g unsalted butter
2 egg yolks
A little iced water
For the praline
75g pistachios
80g caster sugar
150ml double cream
200ml dark chocolate, chopped
30ml water
For the ganache
160ml double cream
40ml milk
200g dark chocolate, chopped
To decorate
Chopped pistachios
Edible flowers
Fruit
Instructions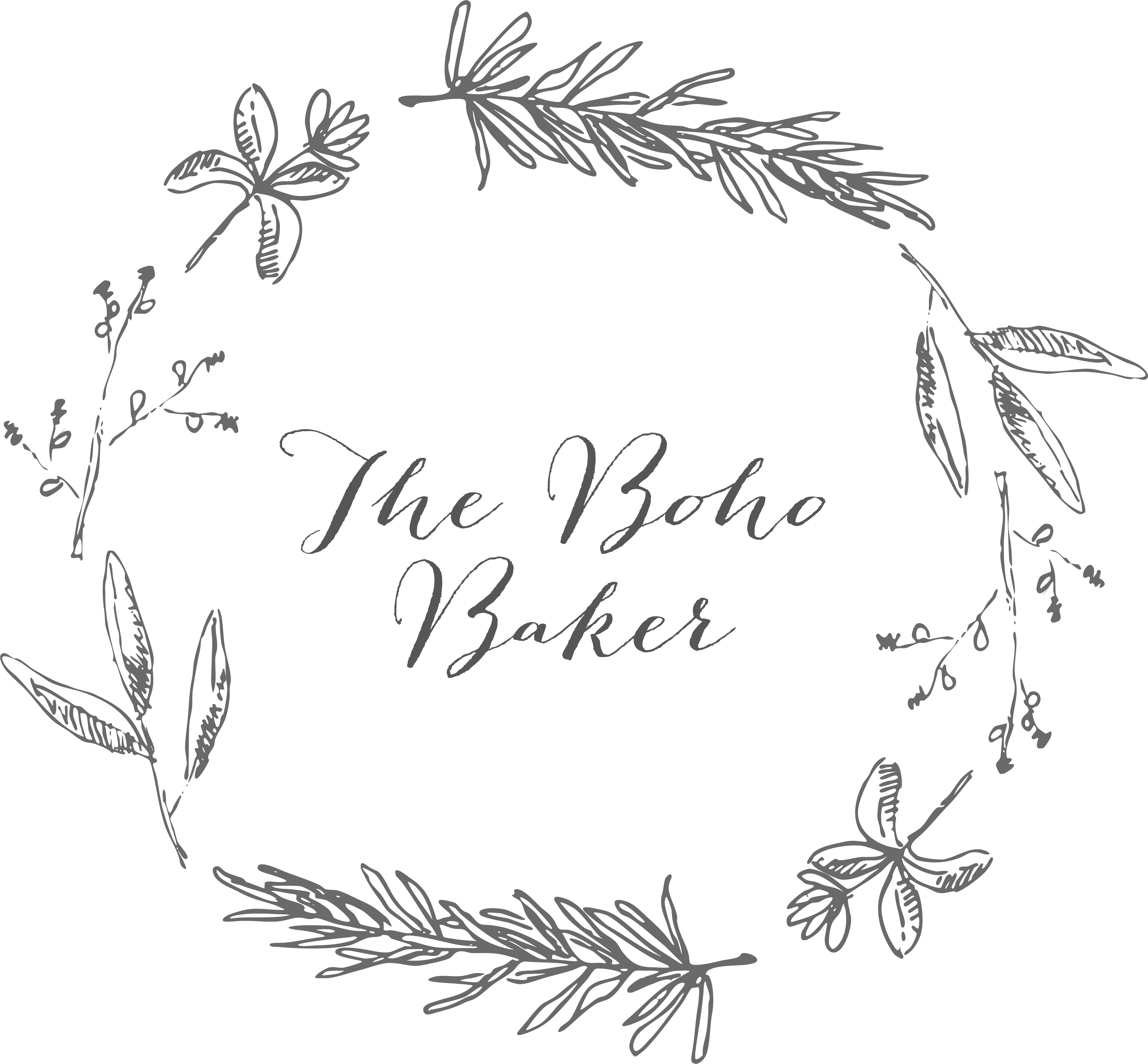 The Boho Baker describes herself as "Baker. Writer. Forager. Wanderer. Organic ingredient and edible floral Enthusiast. Member of the Guild of Food Writers." Very local to our HQ in Preston, she's our fabulous professional guest recipe writer, and champion of celebrating the best of our local produce. Follow her on instagram @thebohobaker
Method:
Start by making the pastry. Sieve together the flour, icing sugar and cocoa. Rub in the butter using the tips of your fingers, until the mixture resembles fine breadcrumbs.
 Stir in the egg yolks and add the iced water a spoonful at a time until the dough comes together. Wrap the dough in cling film and refrigerate for 30 minutes.
For the praline, gently heat the caster sugar and water until an amber caramel has formed (do not stir). Spread the pistachios onto a sheet of baking paper and pour the caramel over the top. Leave to cool completely before snapping into shards and blitzing in a food processor.
Heat the 150ml double cream until scalding point. Stir in the 200g chocolate and blitzed praline. Set aside.
Preheat the oven to 180°C/160°C (fan)/gas mark 4. Roll out the pastry onto a light floured surface and use to line a 25cm oblong tart tin (a round tin will also do). Prick the base several times with a fork and pop it back in the fridge for another half hour.
Line the pastry base with paper and baking beans. Bake for 10 minutes before removing the beans and liner. Bake for a further 10 minutes before leaving to cool completely.
Scoop the praline into the pastry case. Make the ganache topping by heating the double cream and milk until scalding point, removing the pan from the heat and stirring in the chocolate. Immediately pour the ganache over the praline and leave to set.
Decorate your tart with chopped pistachios, edible flowers or fruit. Keep refrigerated and serve with a dollop of ice cream.