The Boho Baker's Lemon & Lime Bundt Cake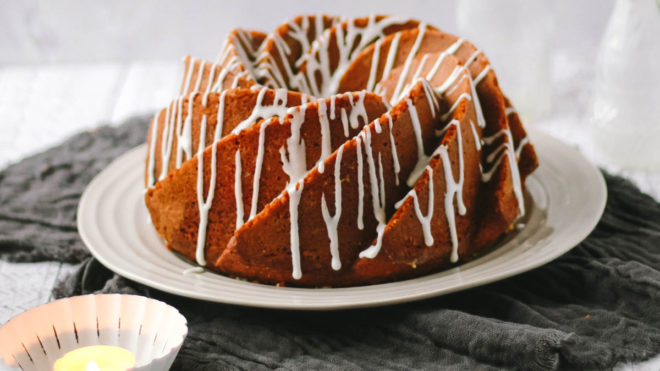 8 servings
1 hour 30 minutes, plus cooling time to prepare
Ingredients
For The Cake
225g self raising flour
225g caster sugar
225g cake margarine
4 medium free range eggs
Zest of 1 lemon
For the Icing
100g icing sugar
Zest & juice of 1 lime
Water, if needed
Instructions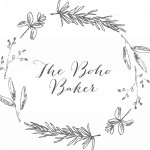 The Boho Baker describes herself as "Baker. Writer. Forager. Wanderer. Organic ingredient and edible floral Enthusiast. Member of the Guild of Food Writers." Very local to our HQ in Preston, she's our fabulous professional guest recipe writer, and champion of celebrating the best of our local produce. Follow her on instagram @thebohobaker
A delicious zingy lemon and lime bundt cake, just the job with a cuppa on a winter's afternoon!
Method:
Preheat your oven to 160C/gas mark 3. Grease and line a cake tin in preparation. If you are using a shaped tin, apply a layer of butter followed by a dusting of flour to stop the cake sticking to the sides.

Cream together the caster sugar and margarine until light and fluffy. Sieve in the flour, add the eggs and lemon zest, and whisk until well combined. Pour the cake mix into the prepared tin and bake for 60-70 minutes, or until a skewer inserted into the centre comes out clean.

Remove the cake from the oven and leave to cool on a wire rack. If you have used a shaped tin, remove the cake from the tin, let it cool for 2 minutes, and then pop it back in the tin until it is completely cold. This will prevent the cake from losing its shape.

For the icing, whisk together the icing sugar, zest, and lime juice. If the icing is still a little thick, add some water a spoonful at a time until it loosens up. Drizzle over the top of the cake using a fork.

Although this cake is best enjoyed immediately, it stores beautifully for up to seven days in an airtight container.