Knutsford
Welcome to your Knutsford store!
To view our latest Coronavirus updates, click here.
The toilets at this store are currently open, please adhere to social distancing rules when queuing and using these facilities.
---
Booths Café
Monday – Saturday 8.00am – 6.00pm (Last hot food orders 5.00pm)
Sunday 9.30am – 4.00pm (Last hot food orders 3.00pm)
To take a look at the menu, click here.
Children's Meal Deal: Children eat for £2 from our Smaller Appetites menu with the purchase of a full price drink. Click here for T&Cs.
---
Knutsford Booths is a large, modern food store showcasing an impressive range of local food and drink. Situated within easy access of the town centre and south Manchester.

Parking at Knutsford Store
Disabled and Parent and Child parking bays are available at Knutsford.
Customers shopping at Booths are entitled to two hours of free parking at the Knutsford store car park.
To ensure customers have a better opportunity to park, we've introduced number plate recognition cameras. We'd like to assure you that we do not receive any profit from this.
The cameras will be enforced from the 21st April 2022.
The car park's new terms and conditions will be clearly displayed throughout the car park.
---
Rafi's Spicebox Launching at Knutsford
The Rafi's Spicebox concession in Booths Knutsford is now open! To find out more details on the launch and who Rafi's are, click here.
Opening times:
Monday – Saturday: 10am – 7pm
Sunday: 10am – 4pm
---
NEW at 1847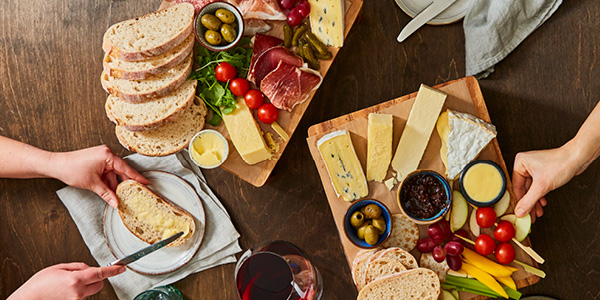 In addition to our traditional in store café, we've created a stylish light dining experience in the bakery area of the store, serving Booths loose tea, Booths coffee, sandwiches, pastries, patisserie and traditional cakes. We've named it 1847, after the year Booths were founded, as it's a true celebration of our heritage, which lies in tea and coffee.
Exclusive to our 1847 dining experience, we've recently launched our NEW sharing platters.
Developed by our Booths team, our platters showcase the very best of our delicatessan with a selection of cured meats, award winning cheese, antipasti and artisan bread from Bells of Lazonby.
Cheese Sharing Platter for Two – £13.50
Creamy extra mature Snowdonia Black Bomber,  smooth and mild Greenfield's Crumbly Lancashire, bold Cambozola and sweet and nutty Somerset Brie. Served with pesto olives, celery, grapes, mango and apple slices, Hawkshead Red Onion Relish, crackers, rocket, cherry tomatoes and slices of Bell's Lazonby loaf.
Continental Meats & Cheese Sharing Platter for Two – £13.50
Slices of Salami Milano, Prosciutto Crudo and Coppa, served with creamy extra mature Snowdonia Black Bomber and bold Cambozola. Accompanied by cornichons, pesto olives, rocket, cherry tomatoes, grapes and slices of Bell's Lazonby loaf.
Fancy a glass of wine while you're visiting?
We've added a new selection of Booths own wines for you to enjoy at 1847 including Sauvignon Blanc and Rioja Crianza.
1847 is currently closed.
In Store Facilities
Amazon Lockers
Bakery
Booths Café
Butcher
Cash Point
Cheesemonger
Delicatessen
Fishmonger
Freshly Prepared Sandwiches
Hot Food
Juice Bar
Lottery
Olive Bar
Speciality Oils & Vinegars
Blog & Latest News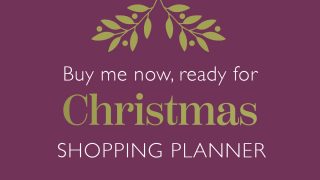 Written on November 12th, 2020
---
Our Christmas Shopping Planner 2020 is filled with key arrival dates of your festive favourites into our stores, as well as great offers, to help you get organised for the big day! As … Read More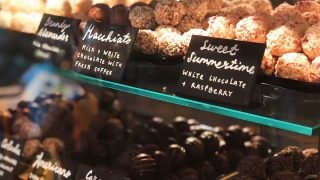 Written on October 6th, 2020
---
We've introduced a new bespoke counter into your Knutsford store, chock-full of Montezuma's extraordinary British chocolate. Find hand-finished truffles, giant chocolate buttons and several delicious varieties of their signature Choc O Block, all … Read More