Ulverston
Situated on the Furness peninsula, our Ulverston store is within walking distance of the town centre and the Sir John Barrow monument on Hoad Hill.
We have improved your Ulverston store.
We're in the process of replacing lights across the store, changing to LED lights which are kinder to the environment. Our fridges and freezers are being replaced by C02 fridges and freezers to reduce our carbon footprint.
What's New?
New patisserie counter
New salad bar
Increased range of prepared meat products on the butcher counter
New in store prepared sandwich range
Extended the Cook! range
In Store Facilities
Bakery
Booths Café
Butcher
Camping
Cash Point
Cheesemonger
Delicatessen
Fishmonger
Free Parking
Hot Food Counter
Lottery
Recycling Facilities
Blog & Latest News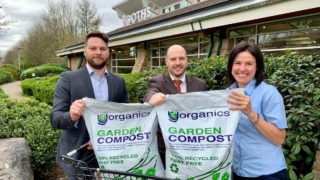 Written on April 25th, 2019
---
Booths buyer Tom Hargreaves with Sam Wright and Neil Harper, Managing Director of Harper Bagged Products, with some of the Yorganics bags on sale at the Booths store in Settle, North Yorkshire. Spring … Read More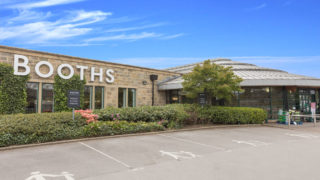 Written on March 21st, 2019
---
We're pleased to announce our plans to install up to 100 electric car chargers at selected stores across the North West and Yorkshire. We're currently working with InstaVolt to install electric car chargers … Read More