The Booths Accelerator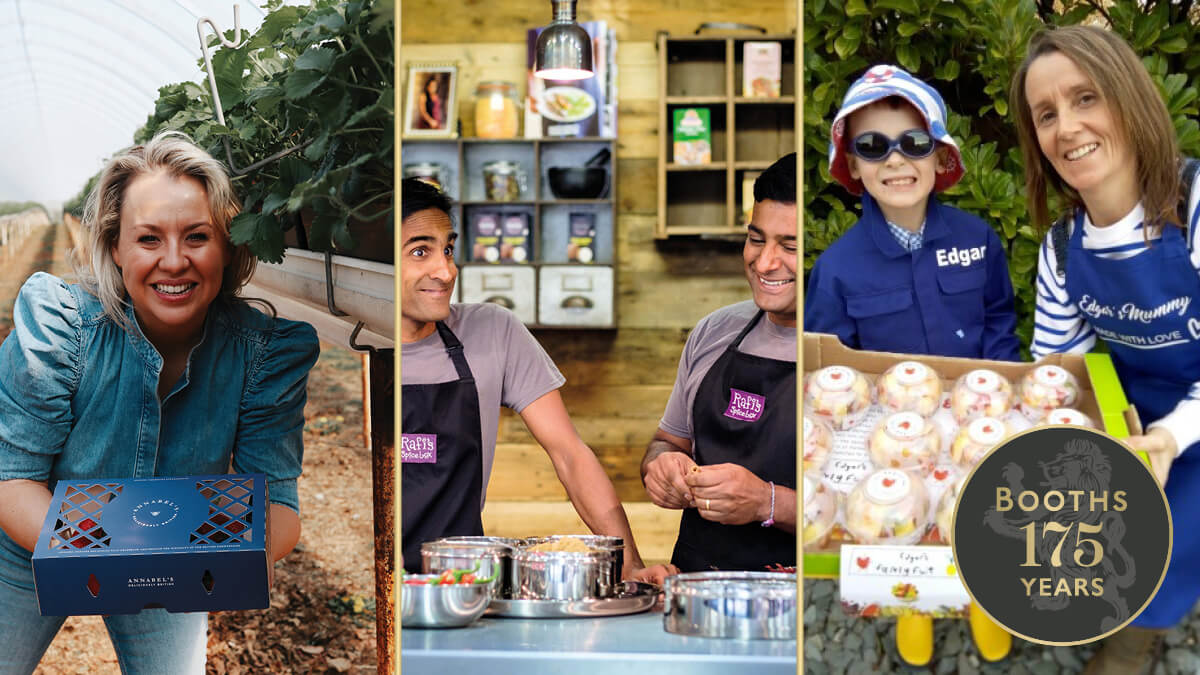 Introducing the Booths Accelerator
Do you have an idea for a great product?
Are you a food producer looking to take their business to the next level?
Booths was founded in the spirit of entrepreneurship; EH Booth an orphan of little means, opened his first shop in Blackpool by borrowing £80 worth of stock from his previous employer. Young Edwin's flair and entrepreneurial spirit allowed him to pay for the goods in just three months, making a profit of £50.
Getting a new product to market or an idea into production is a challenge, just as it was in 1847 when Booths began. 81% of food and drink start-ups don't feel they get enough support from the industry. The Booths Accelerator is initiative is set to change that, it's our way of giving back, by sharing our insights, experience, and tactical investment to help the next generation of food businesses.
In celebration of 175 years of Booths and the spirit of the first E.H. Booth, The Booths Accelerator offers a tailored programme of support to help grow, develop and sustain a food & drinks business of the future.
Booths are set to invest via mentorship, product and retail expertise, market access and targeted funding to help an emerging food or drinks brand to achieve the next stage of their growth plans.
What's on offer?
Booths set to invest in both funds and expertise to help an emerging food brand to take them to the next level. Booths will offer one business investment and a tailored 12-month package of support and expertise to help take their business or idea to market.
Retail listing at Booths
Technical/NPD/Manufacturing advice
Marketing and packaging design advice
Brand strategy
Regulatory advice
Industry and market insight
Finance, planning and logistics advice
Personal Mentorship
Financial investment
The purpose of the initiative is to encourage new and emerging food & drinks businesses to flourish, and while only one business will receive the ultimate support package, you may find your product gains a listing at Booths or you'll receive valuable feedback and advice on how to get your product to market.
To apply for the scheme, download this application form and email to accelerator@booths.co.uk with your business name in the subject.
Timeline
27th June Booths Accelerator Scheme opens for applications
Applications are open until August 31st
Shortlisting process begins in September and selected entrants will be invited to pitch to the Booths Executive in October
Announcement of the Booths Accelerator will be announced on December 1 with programme of review and investment commencing in January 2023