Knutsford
Knutsford Booths is a large, modern food store showcasing an impressive range of local food and drink. Situated within easy access of the town centre and south Manchester.
On taste this weekend in store we have:
Saturday 1st August & Sunday 2nd August
Booths Special Reserve, Barbers 1833, Double Roast Ham, Chorizo Piccante, Apple Topped Pork Pie, Big Tom Spiced Tomato Juice, C&B Dark Chocolate Gingers, Booths Cotes du Rhone, BeaverTown Neck Oil, Booths Touraine Sauvignon Blanc, Piel De Sapo Melon, Jackson White Bloomer, Jackson Brown Bloomer, Granny Cool Mango Curd.
In Store Facilities
Bakery
Booths Café
Butcher
Cash Point
Cheesemonger
Delicatessen
Fishmonger
Freshly Prepared Sandwiches
Hot Food
Juice Bar
Lottery
Olive Bar
Speciality Oils & Vinegars
Blog & Latest News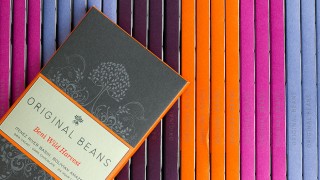 Written on April 29th, 2014
---
Many agree that good chocolate makes a bad day better. It's been said that Original Beans chocolate makes the world better. New in store, these four very special bars are made from some … Read More