Campfire Pizza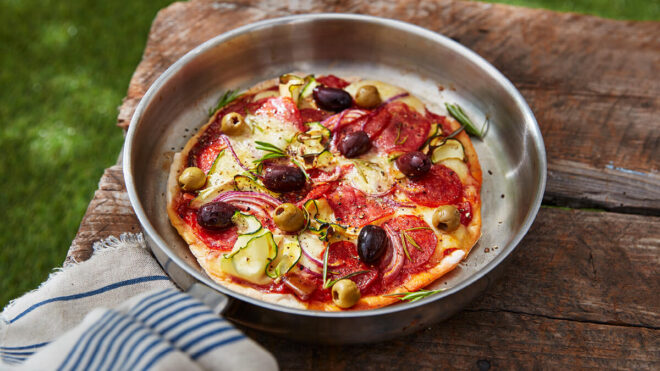 4 servings
5 minutes to prepare
Ingredients
1 Packet pizza dough (makes 2 pizzas)
80g Pizza sauce
1 Mozzarella ball, sliced
8 slices Pepperoni
6 slices Salami
1/2 Red onion, sliced
6 ribbons Courgette
Handful of green and black olives
Sprig of rosemary
Instructions
Method
Heat the pan and add a little flour to stop the dough from sticking.
Add the dough and evenly spread the pizza sauce on top.
Add all of the toppings and cook for 10-15 minutes on the camping stove until the cheese is nicely melted.
Chefs Tip:
A great vegetarian/vegan option is a hummus base and chargrilled vegetables.