Carrot, Sweet Potato and Ginger Soup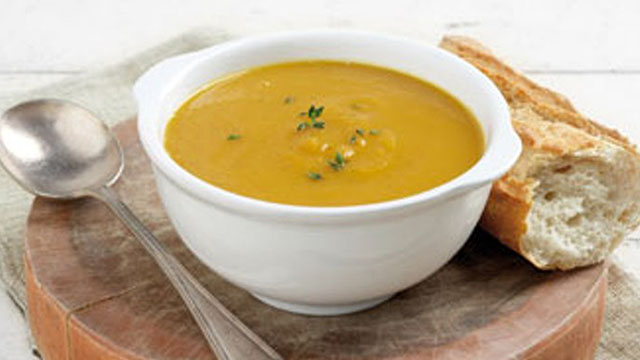 4 servings
55 minutes to prepare
Ingredients
500g carrots, peeled and chopped
2 medium onions, chopped
3 garlic cloves, crushed
300g sweet potato, peeled and chopped
¼tsp ground cumin
1 piece of fresh ginger, peeled and thinly sliced
900ml hot vegetable stock, made from concentrate
2tbsp fresh thyme, chopped
Salt and milled pepper to taste
Instructions
Heat the olive oil in a large saucepan and gently fry the onions until soft but not browned.
Then add the garlic, cumin and ginger then cook for further 30 seconds.
Next add the carrots, sweet potato and vegetable stock. Bring to a steady simmer and cook until the carrots are tender and blend until smooth.
Stir in the fresh thyme, season with salt and milled pepper and serve.