The Boho Baker's Chunky Choc Chip Shortbread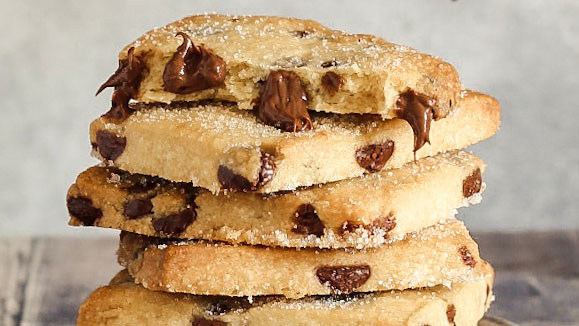 6 servings
50 minutes to prepare
Ingredients
170g plain flour
113g unsalted butter
56g sugar
70g choclate chips or milk chocolate cut into chunks
Instructions
The Boho Baker describes herself as "Baker. Writer. Forager. Wanderer. Organic ingredient and edible floral Enthusiast. Member of the Guild of Food Writers." Very local to our HQ in Preston, she's our fabulous professional guest recipe writer, and champion of celebrating the best of our local produce. Follow her on instagram @thebohobaker
Method:
Cream together the sugar and unsalted butter until pale and fluffy.
Stir in the flour before bringing the dough together with yours hands. Add the chocolate chips and scrunch them into the dough.
Roll the dough out onto a piece of baking paper cut to the same size as your baking sheet. Cut the dough into 6 squares approximately 15mm thick and sprinkle with a little extra sugar.
Refrigerate the shortbread for 20 minutes. Meanwhile, preheat the oven to 190°C/170°C (fan)/gas mark 5.
Transfer the shortbread to the oven and bake for 15-20 minutes. Leave to cool completely on a wire rack before enjoying within 3 days.