Chocolate Soufflés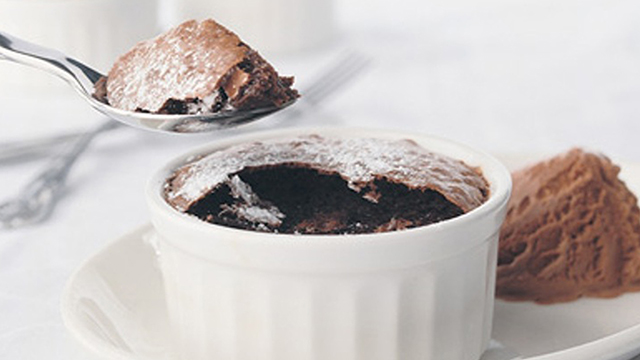 5 servings
70 mins to prepare
Ingredients
60ml water
170g Green and Black's organic cooking chocolate
140g sugar
3 eggs
110g butter
Icing sugar to dust
Instructions
Preheat the oven to 200ºC, 400ºF, Gas Mark 7.
Beat the eggs with 2/3 of the sugar for 5 minutes.
Put the remaining sugar with the water into a pan and bring to a simmer. Then add the chocolate and butter and whisk until melted. Cool the mixture slightly and fold into the egg mix.
Pour into ramekins.
Bake in a bain marie (water bath) for 1 hour at 200ºC/400ºF/Gas Mark 7.
Lightly dust with icing sugar.