The Boho Baker's Honeycomb French Toast Dippers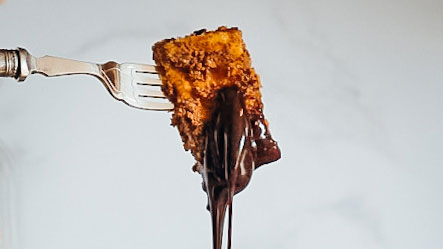 4 servings
5 mins to prepare
Ingredients
For the dippers
4 slices of brioche bread
2 eggs
90ml condensed milk
Pinch of salt
3 Crunchies/honeycomb bars
1 tbsp butter
For the sauce
45g chocolate chips
2 tbsp condensed milk
Instructions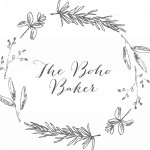 The Boho Baker describes herself as "Baker. Writer. Forager. Wanderer. Organic ingredient and edible floral Enthusiast. Member of the Guild of Food Writers." Very local to our HQ in Preston, she's kindly agreed to do a series of recipes for us, celebrating the best of our local produce. Follow her on Instagram @thebohobaker
METHOD
Remove the crusts from the brioche. Slice the bread into rectangles approximately 2cm wide.
Whisk together the condensed milk, eggs and salt. Set aside.
Blitz the Crunchies or honeycomb in a food processor or blender, tipping the crumbs into a bowl.
Melt the butter in a pan over a medium heat. Dip the brioche pieces in the egg mixture and add to the pan, making sure the pieces aren't touching (you may need to do two batches). Cook for 1 minute on each side.
Remove the dippers from the pan and toss in the honeycomb dust.
For the sauce, microwave the condensed milk until steaming. Stir in the chocolate chips until melted and serve immediately with French toast dippers.