Waffle Ice Cream Sandwich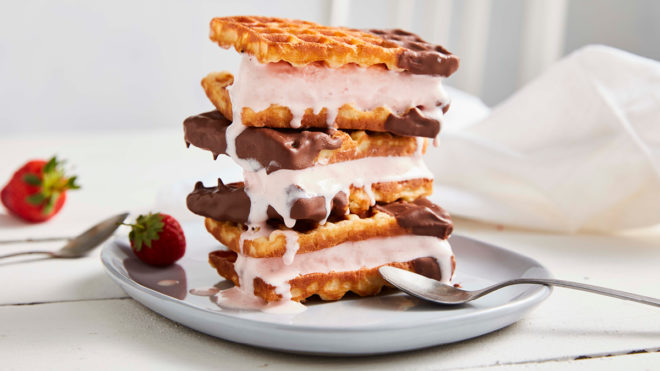 4 servings
15 minutes to prepare
Ingredients
8 McVities Waffles
1 tub of Booths Strawberry & Cream Ice Cream
100g melted milk chocolate
Instructions
METHOD
Lay the waffles on a greaseproof lined tray.
Tip the ice cream out of the tub keeping the block intact. Portion the ice cream block onto four of the waffles.
Sandwich together with the remaining four waffles.
Freeze for twenty minutes. Then dip one end into melted chocolate and place back onto the tray, freeze for a further 10 minutes to set the chocolate.