Customise Your Cone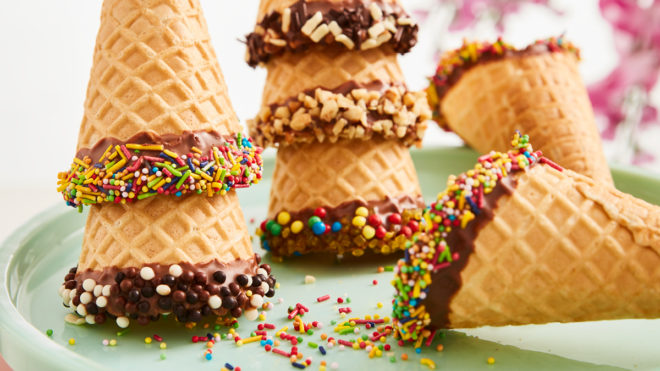 Ingredients
200g milk chocolate
10 Carousel Continental Cornets
Dr Oetker Bright and Bold Mix/Chocolate Mix Sprinkles
100g chopped hazelnuts
Instructions
METHOD:
1.  Pour the sprinkles/chopped hazelnuts into a shallow bowl.
2. Melt the chocolate in a bowl, over a saucepan of simmering water. Do not let the saucepan boil dry.
3. Dip the ice cream cone into the melted chocolate and then into the sprinkles or chopped hazelnuts whilst still wet.
4. Set to one side until the chocolate is set. Top with a scoop of ice cream!