The Boho Baker's Chocolate Lemon Meringue Tartlets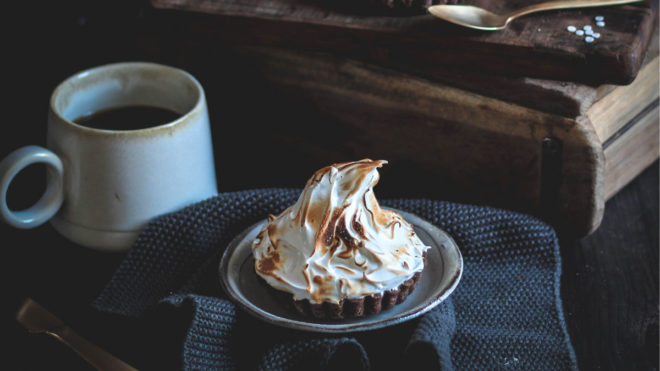 12 servings
1 hour 30 minutes to prepare
Ingredients
For the pastry
1x500g block shortcrust pastry
25g cocoa
For the filling
3tbsp cornflour
50g caster sugar
3 lemons
50g unsalted butter
3 egg yolks
For the meringue
4 egg whites
200g caster sugar
2tsp cornflour
Instructions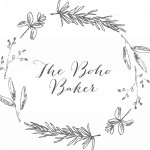 The Boho Baker describes herself as "Baker. Writer. Forager. Wanderer. Organic ingredient and edible floral Enthusiast. Member of the Guild of Food Writers." Very local to our HQ in Preston, she's our fabulous professional guest recipe writer, and champion of celebrating the best of our local produce. Follow her on instagram @thebohobaker
We have it on good authority that these Chocolate Lemon Meringue Tartlets did not last very long after the photoshoot!
This recipe makes 12 tartlets or one 25cm round tart.
Method:
Preheat the oven to 190°C/170°C (fan)/gas mark 5.
Knead the cocoa into the pastry until well combined. Roll the pastry out onto a work surface and use it to line the tart tins. Prick the bases with a fork and refrigerate for 20 minutes.
To make the lemon filling, combine the cornflour and caster sugar in a bowl. Add a little water to form a smooth paste.
Grate the lemon zest into a pan along with 250ml of water. Gently warm over a low heat. Squeeze the juice from the lemons into the cornflour paste and add it to the pan. Whisk continuously until the the mixture has thickened.
Cube and stir in the butter and egg yolks. Heat for one more minute before leaving to cool.
Line the pastry cases with paper and fill with baking beans or uncooked rice. Bake for 25 minutes before removing the paper and beans, and cooking for a further 5 minutes.
When the pastry cases have cooled, add a layer of lemon filling to each one and refrigerate.
To make the meringue, beat the egg whites using an electric whisk on a medium speed for 2 minutes. Add the sugar a spoonful at a time, leaving 30 seconds between each. When all of the sugar has been added, continue to mix for 5 minutes. Fold in the cornflour.
Spoon the meringue mixture over the tarts and increase the oven temperature to 230°C/210°C (fan)/ gas mark 8. Bake the tarts for 3-4 minutes. Remove from the oven and enjoy hot or cold.
You can ask the Boho Baker your foodie questions using our form here, and she might pick your as the subject of her next guest blog! Is there a recipe you'd like, or cooking advice you need?