Ham & Cheese Wrap Lunchbox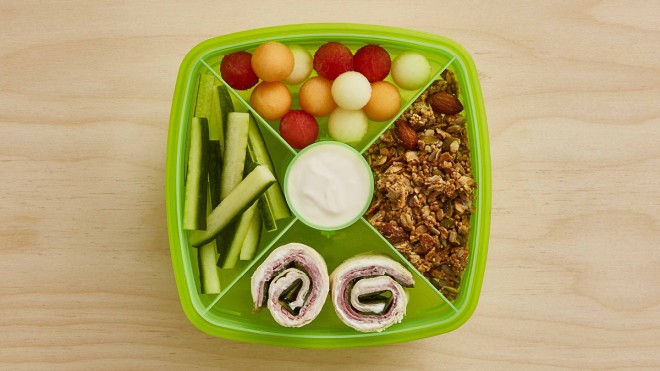 1 servings
10 minutes to prepare
Ingredients
Ham slices
1 or 2 Wraps
Cucumber
Yoghurt of choice
Museli of choice
Instructions
A quick and simple lunchbox idea for little ones – or for yourself!
Ham, cream cheese and cucumber wraps, rolled up then cut small for little fingers.
Cucumber batons.
Melon balls or chunks.
Yoghurt – you could choose plain to make a dip for everything, or a flavoured one to dip the fruit or enjoy with the muesli.
Muesli.
Please take note of any nut policy your child's school may have in place before preparing any nut dishes for lunchboxes.