Loaded Hot Chocolate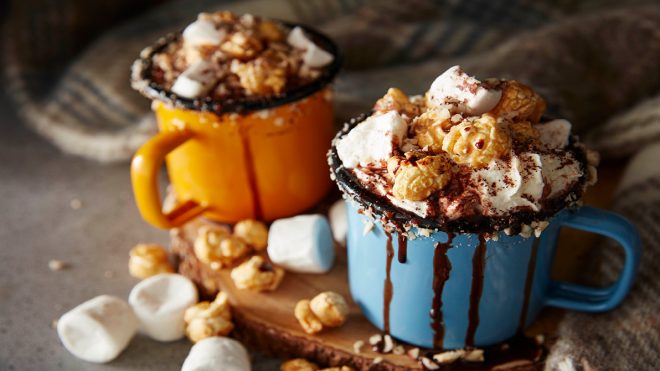 2 servings
5 mins to prepare
Ingredients
2 tbsp Green & Blacks Hot Chocolate Powder
2 tbsp Nutella
600ml milk
To Decorate
Whipped cream to taste
Handful of popcorn
20g hazelnuts, toasted and crushed
Handful of marshmallows
Instructions
METHOD
Gently heat the milk until it comes to the boil.
Add in the hot chocolate powder and stir well. Swirl in the Nutella until you get a thick, velvety consistency.
Decorate your mug by adding a little extra Nutella to the rim and applying some crushed hazelnuts.
Carefully pour the hot chocolate into your mug and top with a generous amount of whipped cream.
Finish with popcorn, marshmallows and more crushed hazelnuts.