The Boho Baker's Parkin, Dark Chocolate and Irish Cream Trifle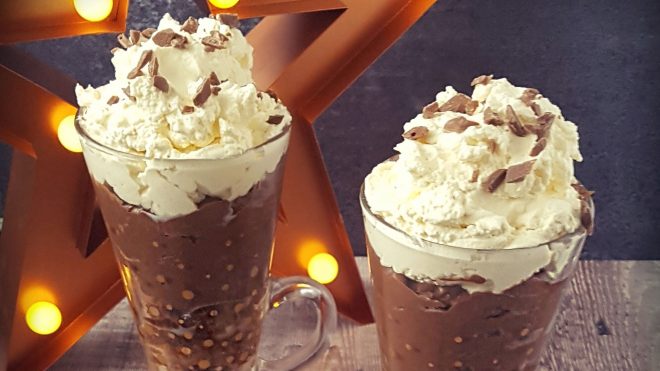 6 servings
90 minutes to bake, 30 minutes to prepare
Ingredients
For the Parkin
225g self raising flour
225g brown sugar
225g fine oatmeal
225g butter
125g treacle
3tbsp ground ginger
125g golden syrup
1 egg beaten
Pinch salt
For the Custard
250ml whole milk
3 egg yolks
100g dark chocolate (85% cocoa solids) broken into pieces
2tbsp white sugar
1tsp cornflour
For the Topping
250ml whipping cream
50ml Irish cream
Instructions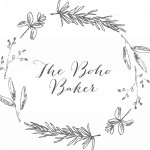 The Boho Baker describes herself as "Baker. Writer. Forager. Wanderer. Organic ingredient and edible floral Enthusiast. Member of the Guild of Food Writers." Very local to our HQ in Preston, she's kindly agreed to do a series of recipes for us, celebrating the best of our local produce. Follow her on instagram @thebohobaker.
Now the dark nights are well and truly here, it's time to indulge in some seriously grown up desserts. The spicy ginger parkin base may pack a punch, but is beautifully balanced by the bitter chocolate custard and soft, creamy topping with an Irish cream kick.
Method:
Preheat your oven to 170C/Gas Mark 3. Put the flour, oatmeal, brown sugar, ginger, and pinch of salt in a bowl. Break the butter into pieces and gently rub into the dry ingredients.
Add the treacle, golden syrup, and egg, before stirring with a wooden spoon. The syrup and treacle will be easier to handle if you grease your receptacle first.
Once combined, pour the mixture into a lined baking tin, and bake in the oven for 60-90 minutes. Remove from the oven and set aside to cool whilst you work on the other elements.
Now it's time to get started on your chocolate custard: Heat the milk in a pan on the hob until it just starts to boil. Remove from the heat and add the dark chocolate to the milk, stirring gently until fully melted. Set aside any shards left over from chopping up the chocolate.
Using an electric whisk (or a great deal of elbow grease), whisk together the egg yolks and sugar in a bowl until pale and fluffy.
In a separate bowl, combine the cornflour with a few tablespoons of the chocolate milk and whisk until smooth. Add to the egg and sugar mixture and whisk until well combined.
Pour the egg mixture into the pan with the remainder of the chocolate milk and heat until it has thickened up. Remove from the heat and place in the fridge to cool.
Pour the whipping cream into a bowl and whisk until thick and firm. Add the Irish cream and whisk again until firm peaks are formed.
To construct your trifles, place a layer of parkin at the bottom of trifle dish or tall glass. Follow with a thick layer of chocolate custard topped with a layer of the whipped Irish cream. Use the remnants of the dark chocolate to sprinkle over the top.
Hints/Tips/Troubleshooting:
Prefer your trifle extra boozy? Soak the parkin in Irish cream before construction for an extra kick.
If you're not a fan of Irish cream or want to serve this up to children, this trifle still tastes delicious with a regular whipped cream topping. Just whip up 250ml of cream and sprinkle some dark chocolate on top.