Peanut Butter & Chocolate Power Balls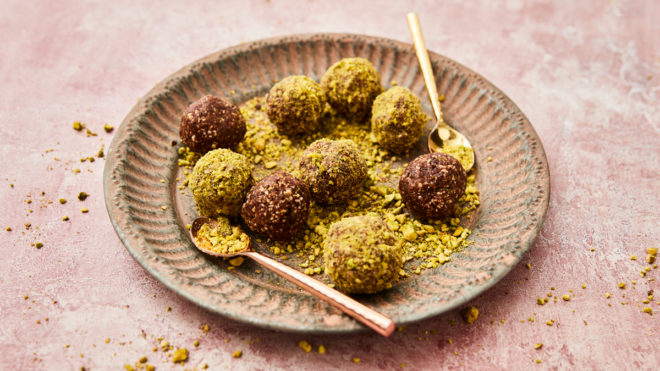 14 servings
5 mins to prepare
Ingredients
50g pistachios
75g almonds
50g cashews
150g dates, stoned
40g dark chocolate
40g oats
1 tsp vanilla extract
2 tbsp peanut butter
Instructions
Method:
Blitz the pistachios in a food processor to a fine crumb and set to one side.
Place all of the remaining ingredients into the food processor and blitz to combine.
Divide the mix into 14 and roll into evenly sized balls. Roll each ball in the blitzed pistachios and store in an airtight container.