The Boho Baker's Chocolate & Honey Tartlets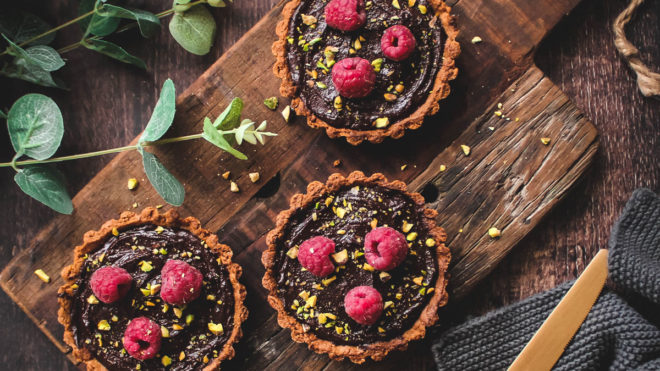 12 servings
45 minutes to prepare
Ingredients
For the pastry
200g plain flour
150g unsalted butter, chilled & cubed
2tbsp cocoa powder
2tbsp icing sugar
Pinch of salt
3tbsp iced water
For the filling
250g dark chocolate
300ml whipping cream
90g honey
30g unsalted butter
250g raspberries
100g pistachios, chopped
Instructions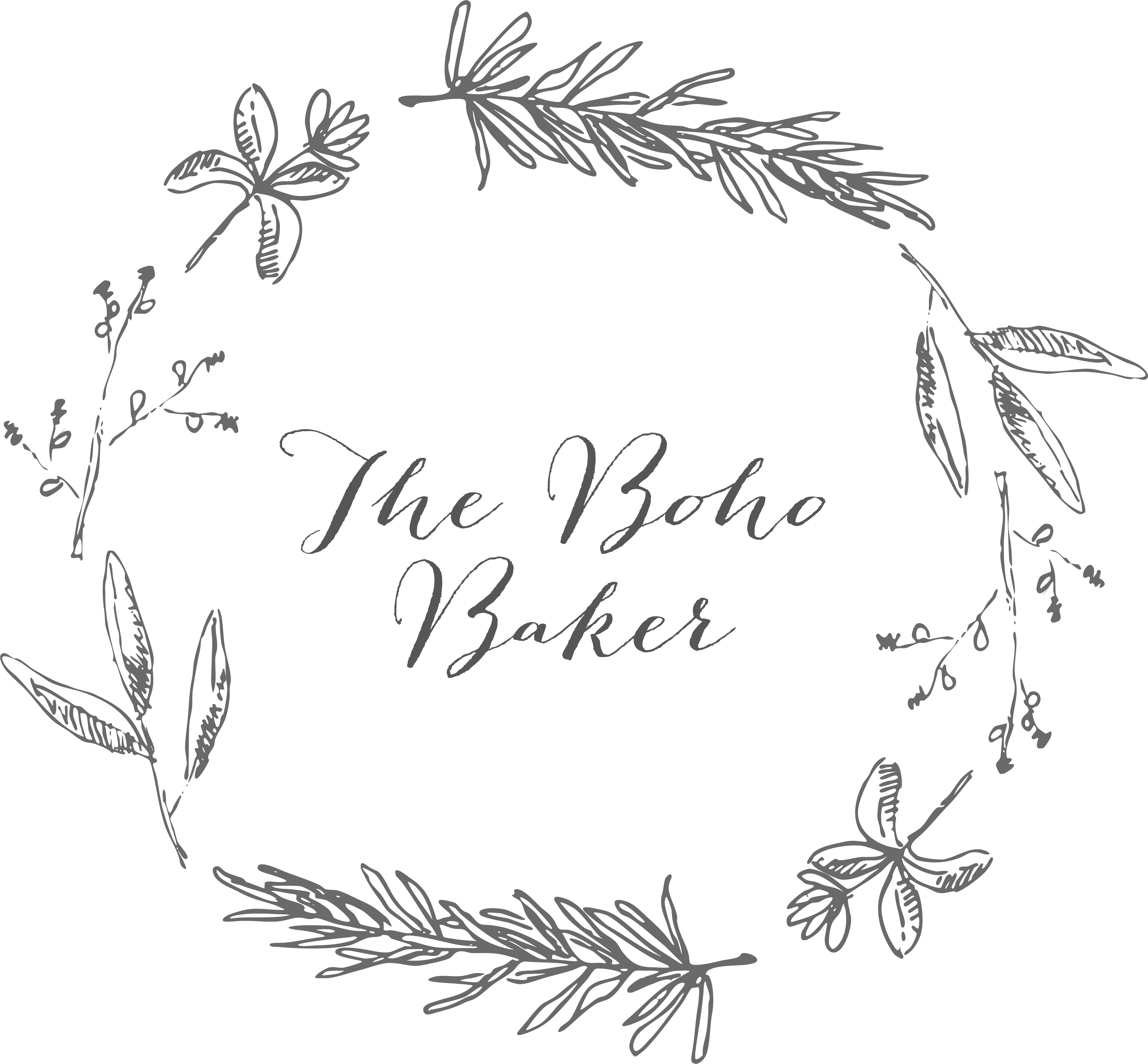 The Boho Baker describes herself as "Baker. Writer. Forager. Wanderer. Organic ingredient and edible floral Enthusiast. Member of the Guild of Food Writers." Very local to our HQ in Preston, she's our fabulous professional guest recipe writer, and champion of celebrating the best of our local produce. Follow her on instagram @thebohobaker
This recipe makes very elegant individual chocolate and honey tartlets, perfect for an afternoon tea spread or as a dinner party pud.
Method:
 Lightly grease 12 tartlet tins or one 25cm loose based tart tin. Preheat the oven to 180C/160C (fan)/gas mark 4.

Combine all of the dry ingredients for the pastry in a large bowl. Rub in the butter using the tips of your fingers, until the mixture resembles fine breadcrumbs. Add the iced water a little at a time, stirring with a knife until the pastry comes together.

Roll the pastry out onto a lightly floured surface and use it to line the tin(s). Line the bottom of each tin with a circle of greaseproof paper before filling them with baking beans. Bake in the oven for 15 minutes, remove the beans and paper, and bake for a further 5 minutes until crisp. Set aside to cool whilst you make the filling.

To make the filling, pour the whipping cream into a saucepan and bring to the boil over a medium heat. Remove the pan from the stove and add the chocolate and honey, stirring continuously until it has melted completely. Leave to cool slightly before whisking in the butter.

Pour the ganache filling into the pastry cases and decorate with the raspberries and chopped pistachios. Enjoy with a dollop of whipped cream or a scoop of ice cream.