Tunisian Almond and Citrus Cake with Lemon Curd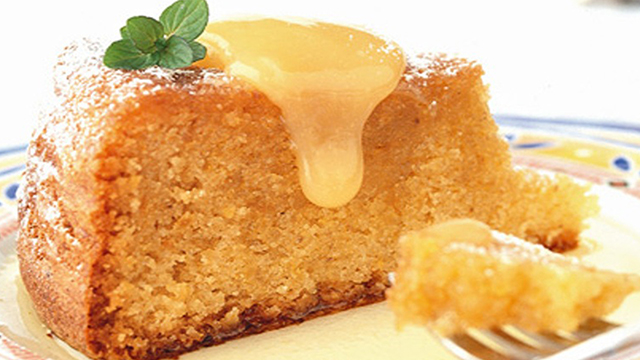 4 servings
65 mins to prepare
Ingredients
For the cake
450g caster sugar
450ml vegetable oil
225g ground almonds
100g stale breadcrumbs
9 eggs
1/2 drop of almond essence
3 teaspoons baking powder
312g jar of lemon curd
Finely grated zest of 4 Oranges
Finely grated zest of 3 Lemons
For the syrup
85g sugar
2 cloves
1 cinnamon stick
Juice of 1 orange
Juice of 1/2 lemon
Instructions
Pre-heat oven to 190ºC/375ºF/Gas Mark 5. Mix the breadcrumbs with the sugar, almonds and baking powder.
Add the oil and eggs and beat well. Stir in the almond essence, orange and lemon zest.
Pour the mixture into a greased 25cm cake tin.
Place into the oven and bake for about 40-50 minutes.
Finally, leave to cool, spooning the syrup over the cake every now and then until it is all soaked up. Serve with generous amounts of lemon curd.