Rafi's Spicebox Do Piyaza Curry Pack with Coley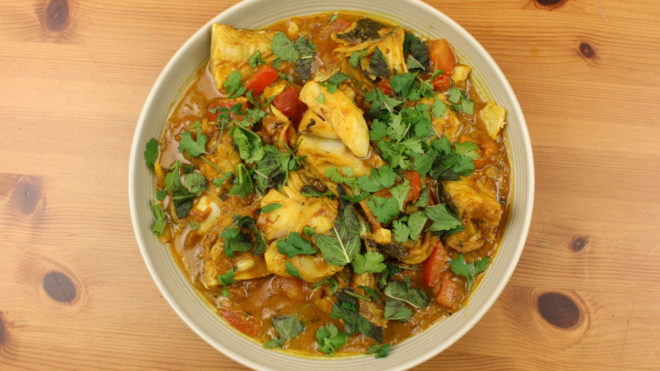 4 servings
20 minutes to prepare
Ingredients
1 Rafis Do Piyaza Curry Pack
400ml water
700g coley or other firm white fish
4 tomatoes, chopped
2 white onions
A handful of coriander leaves, roughly chopped
Salt, to taste
Yoghurt (optional)
Instructions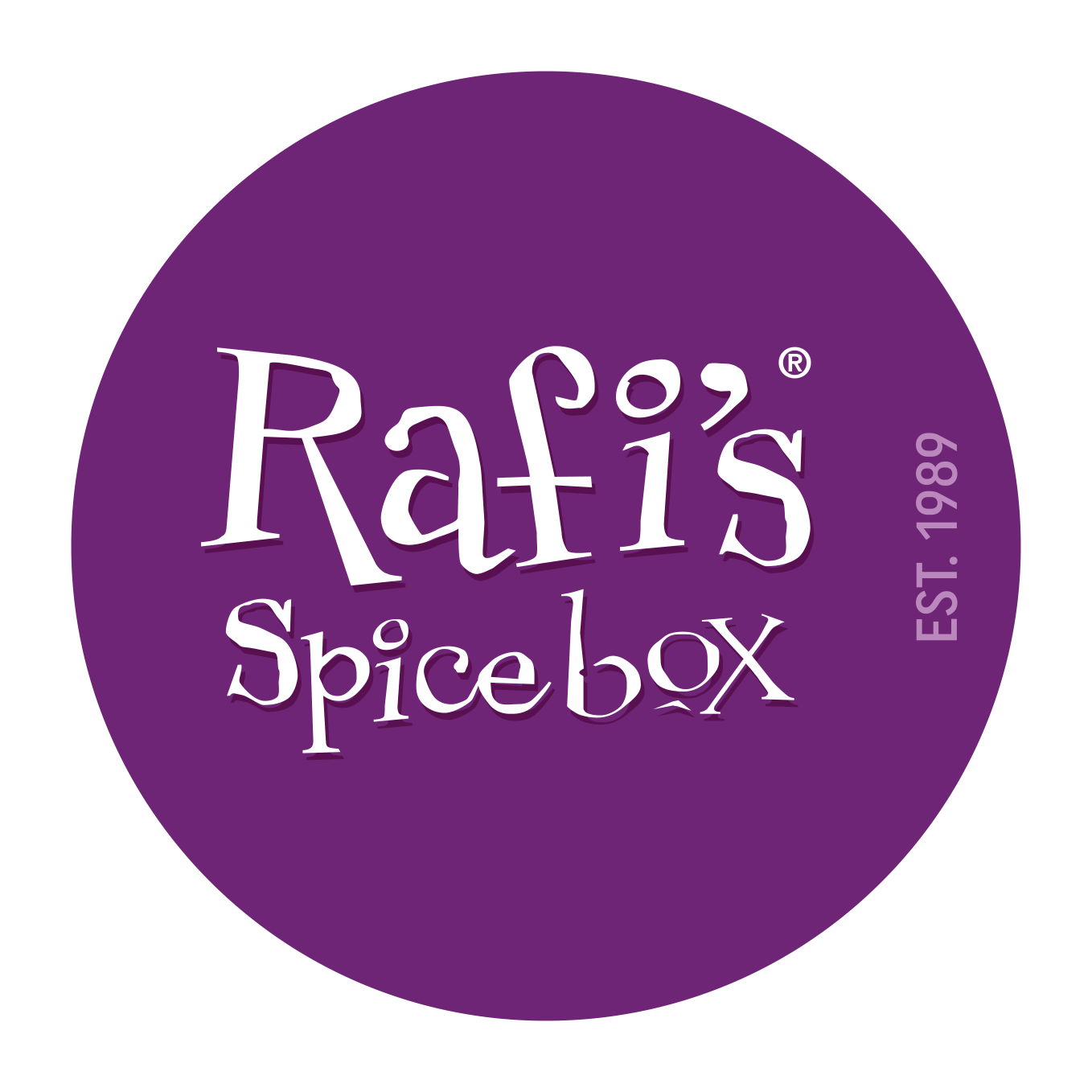 Rafi's Spicebox is an award-winning and dynamic, family run business specialising in recreating home-cooked Indian food. Rafi Fernandez started the business in 1989 when she opened the first shop selling handmade Curry Packs in Sudbury, Suffolk. Now available at a new concession stand within your Booths Burscough store, open 10am – 7pm Monday – Saturday and Sunday 10am – 4pm. 
The Rafi's Spicebox team will ensure you leave with the knowledge and confidence to cook your own Indian meal at home with the best seasonal produce, fresh meats and fish available in the Burscough store. Their tailored service extends beyond that of a normal visit to a deli or supermarket with personal touches of meal plan recommendations, regular in-store tasters and exclusive cooking demonstrations. They've provided a taste of the fabulous food they create with this recipe.
"Our Do Piyaza is a lightly spiced dish bursting with bright, fresh flavours. Adding your onions near the end of cooking gives a crisp zing to the dish.
We used coley in this recipe for its firm white flakes, this fish holds it's texture well in a curry – (we recommend leaving the skin on to help hold the chunks together); it's also pretty inexpensive which makes it the ideal weeknight meal!"
Method:
Empty the contents of the Curry Pack into a dry, hot pan and toast the seeds for a couple of minutes.
Add the water (we've suggested 400ml to make a slightly thinner sauce). Simmer for 5 minutes.
Whilst the sauce simmers, cut the coley (or another firm white fish) into large chunks.
Add your fish, tomatoes and onion at the same time and cook gently for 6 – 8 minutes until the fish is cooked.
Adjust salt to taste and garnish with coriander leaves and yoghurt (optional).
Top Tip:
Cook your sauce the night before, this will help to develop the flavour. Adding the coley just before serving will prevent overcooking.