Raspberry & Coconut Lollies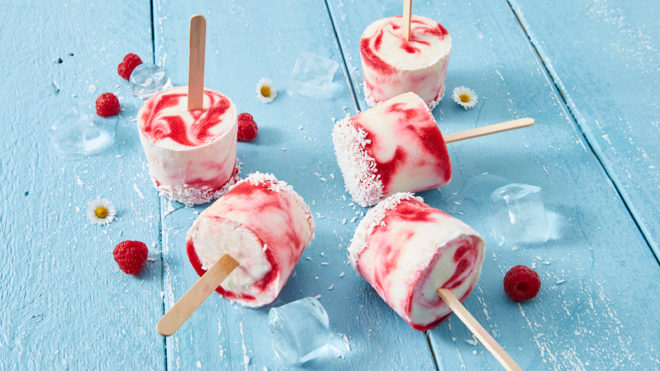 6 servings
20 minutes to prepare
Ingredients
300g raspberries
900g coconut yoghurt
6 tbsp honey
6 ice lolly moulds
6 lolly sticks
Instructions
METHOD
1 Mix the coconut yoghurt and honey together.
2 Mash the raspberries with a fork. Then pass through a sieve to remove pips, creating a purée.
3 Mix the raspberry purée and the coconut yoghurt and honey mixture together creating swirls. Do not completely mix together.
4 Pour the mixture evenly between the lolly moulds or use clean recycled yoghurt pots. Pop in a lolly stick and freeze overnight.
*Not suitable for children under 12 months.