Rose & Orange Blossom Gin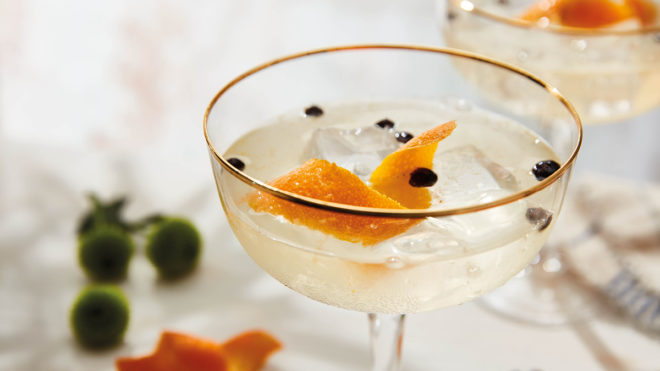 2 servings
5 mins to prepare
Ingredients
Shaker Ingredients
60ml Gin
4 tsp Orange Blossom Water
1 tsp Rose Water
Tonic Water
Orange Rind Shavings
Juniper Berries
Ice Cubes
Instructions
METHOD
1 Put all of the ingredients into cocktail shaker with ice. Shake for 30 seconds and pour over an ice filled glass.
2 Top up with your favourite premium tonic water.
3 Garnish with orange rind shavings and juniper berries.
CHEFS TIP Use a potato peeler to create the orange peel garnish.