Salsa Verde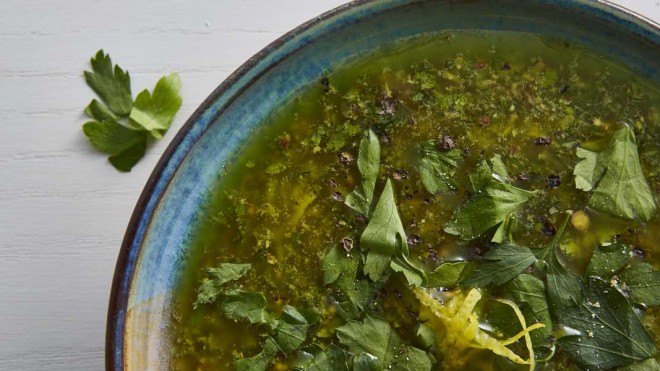 4 servings
5 minutes to prepare
Ingredients
10g flat leaf parsley
10g tarragon
1/2tbsp wholegrain mustard
75ml olive oil
1/2 lemon, juice and zest
1 clove garlic
1/2tsp salt
Pepper
Instructions
The perfect alternative to gravy during the summer, salsa verde lends a fresh edge to a traditional roast. You can either enjoy it with a hot roast or with cold cuts, boiled new potatoes and a fresh salad in the garden.
Place all of the ingredients into a food processor and blitz to combine. Scrape down the bowl and blitz again. Check for seasoning.
Spoon into a serving bowl and serve with your favourite roast meats.
Chefs Tip
Interchange the herbs you use in this recipe, soft herbs work best and add a pinch of chilli flakes for a twist.
Some products may only be available in our larger stores. All content © Booths 2017.