Sautéed Sprouts with Chorizo, Chilli and Garlic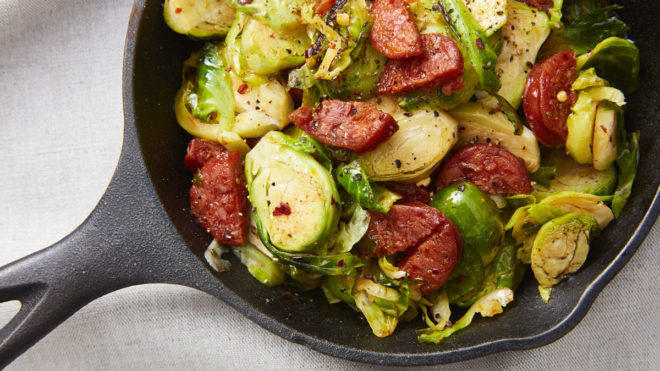 6 servings
15 minutes to prepare
Ingredients
A drizzle olive oil
200g chorizo, sliced
500g sprouts, shredded
1/2tsp chilli flakes
2 cloves garlic, sliced
25g butter
Salt and pepper
Instructions
Sprouts with chorizo, chilli and garlic are a tasty side dish perfect with any roast meal, but especially Christmas dinner!
Method
Heat a drizzle of oil in a large frying pan, add the chorizo and fry for 3 minutes.
Next add the shredded sprouts and fry for 5 minutes.
Add the chilli flakes and garlic, cook for a further 2 minutes.
Add the butter and stir to melt.
Season with salt and pepper and spoon into a warm serving dish.