Sour Cherry Rum Cooler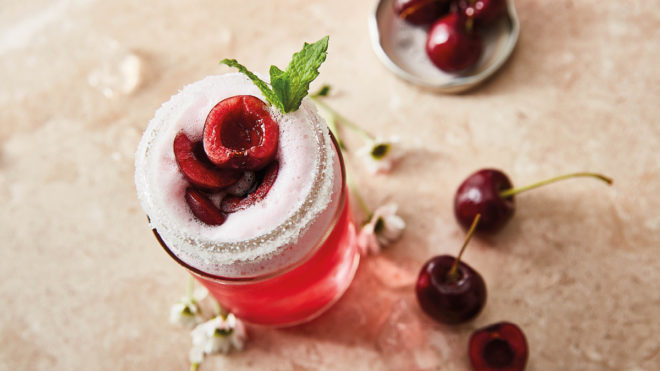 2 servings
5 mins to prepare
Ingredients
Shaker Ingredients
70ml Rum
2 lemons juiced
4 tsp cherry jam
1 egg white
A few cubes of ice
Garnish Ingredients
1 sprig of mint
Instructions
METHOD
1 Add all ingredients into cocktail shaker or large jam jar and shake for 30 seconds.
2 Fill two glasses with ice and pour the shaker of cocktail over the ice.
3 Garnish with a sprig of mint and serve.
CHEFS TIP Keep your large jam jars and use them as a cocktail a cocktail shaker.