Strawberry Salsa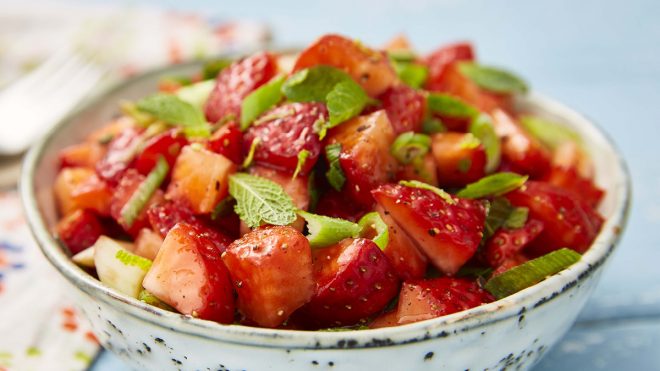 4 servings
5 minutes to prepare
Ingredients
200g strawberries, hulled and diced
10g mint, chopped
10g basil, chopped
2 spring onions, finely chopped
1 lime, juice and zest
A pinch of chilli flakes
2 tbsp balsamic vinegar
salt and pepper
Instructions
With summer on the way, this simple strawberry salsa is a perfect side dish and only takes  5 minutes to make.
Method
Place all of the ingredients into a serving bowl and gently toss to combine.
Check for seasoning and enjoy!
Chef's Tip
This recipe works really well served with fish, lamb and beef for a fresh Spring feel. Swap the strawberries for fresh pineapple, perfect for BBQ season.