Sweetpea Pantry's Apple Pie Pancakes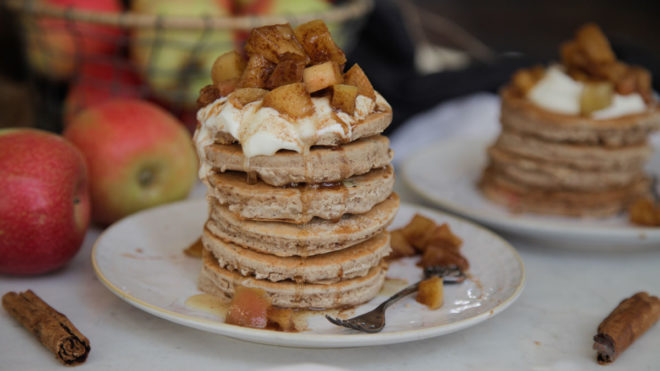 4 servings
25 minutes to prepare
Ingredients
For the pancakes
1 egg (or 3tbsp apple puree if making a vegan friendly version)
200ml milk or dairy free alternative
1-2tbsp maple syrup
1 packet Sweetpea Pantry Grainy Brainy Pancake Mix (220g)
1tbsp coconut sugar
1-1.5tsp cinnamon
1/4tsp ground ginger
pinch nutmeg
1tsp vanilla paste
1 small handful walnuts, chopped
1 apple, cored & finely chopped
For The Stewed Apples
3 apples, cored & chopped (you can peel or leave them for extra fibre)
2-3tbsp coconut sugar
1tsp cinnamon
Pinch nutmeg
3tbsp water
To Top
Maple syrup
Yoghurt
Chopped walnut
Instructions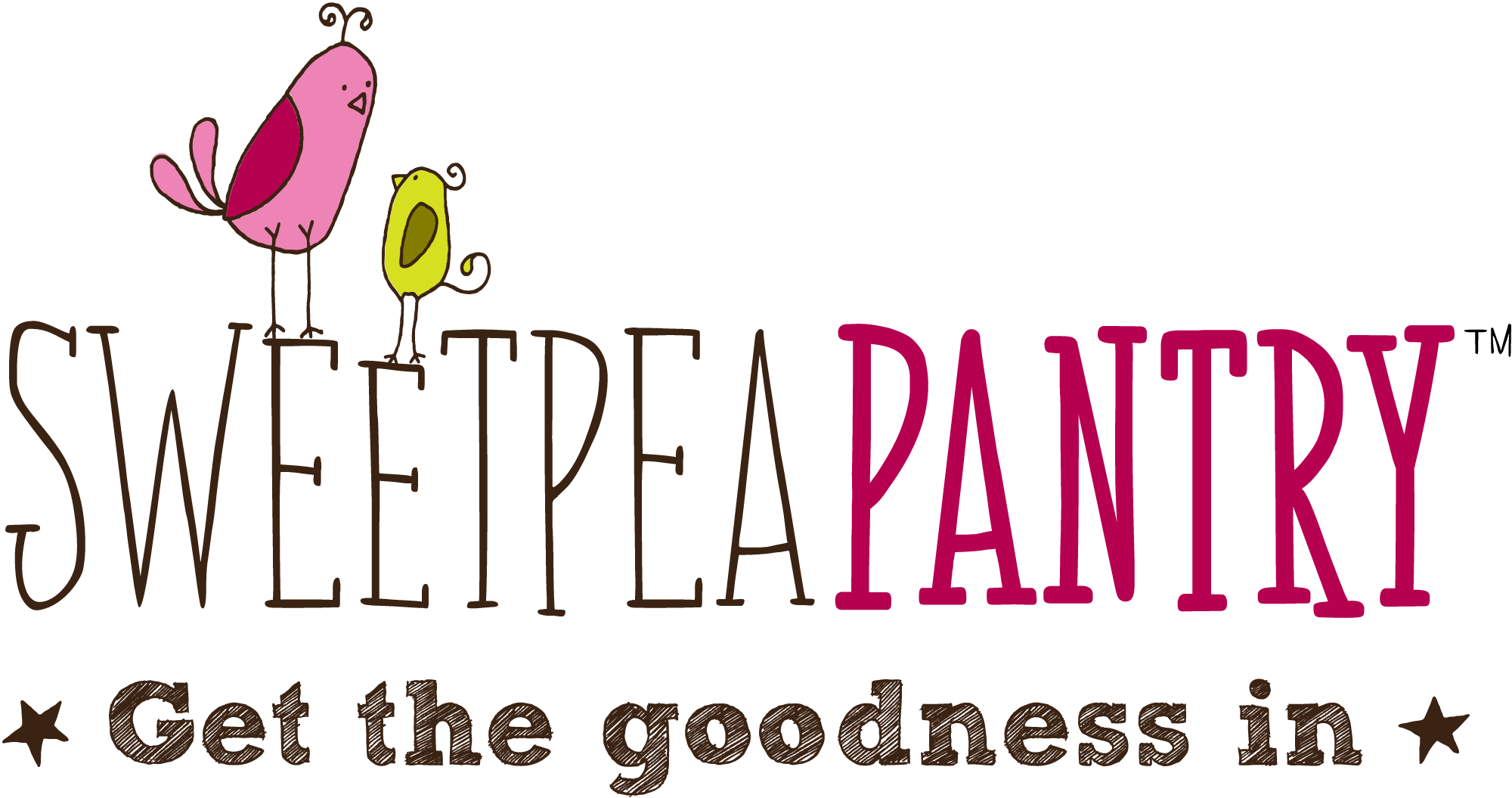 "We are Sweetpea Pantry, and we are passionate about delicious real ingredients, free-from choices and helping you feel amazing by providing nutritious and good-for-you Ready Mixes. Good food shouldn't have to be hard to make, and it definitely should taste good.
​Our mixes are gluten-free and dairy-free, with no added sugar (so you can choose your sweetener of choice if required) and they are vegan friendly. Our all-natural ingredients are from ethical producers and most of them grown in the UK. We love to use flax, quinoa, chia, oats and other highly nutritious and super powered grains and flours.
Use our mixes to make wholesome meals and snacks – they cover favourites like pancakes, pizza dough, flapjacks, brownies and carrot muffins – or try some fabulous variations using our mixes for energy bars, waffles, crackers and fruit crumble."
Sweetpea Pantry have crafted this delightful recipe using their Grainy Brainy Pancake Mix. Find a selection of delicious Sweetpea Pantry mixes in stores now!
Instructions:
Start by making your stewed apples. Place the apples in a saucepan along with the water, sugar and spices and stir well. Cover the saucepan and place it on a hob on a medium heat. Bring to the boil, then allow to cook for five or so minutes. Reduce heat to a simmer, and cook until the apples are softened and the sauce thickened, stirring often and adding more water if needed. Remove from the heat and set aside.
Make your pancakes by whisking the egg until light and fluffy.
Add the milk and maple syrup to your egg mixture, then mix. Add in your Sweetpea Grainy Brainy Pancake Mix, along with the coconut sugar, spices and vanilla and whisk until well combined. Stir through the apple and walnuts.
Heat some oil or butter in a pan until melted. Using a large spoon, add the pancake batter to the pan, forming circles. Flip once bubbles start to appear, cooking on the second side until browned. Repeat for all the mix.
Serve warm topped with the stewed apples, yoghurt, chopped nuts and more maple syrup drizzled over the top.