The Boho Baker's Chocolate Chip Shortbread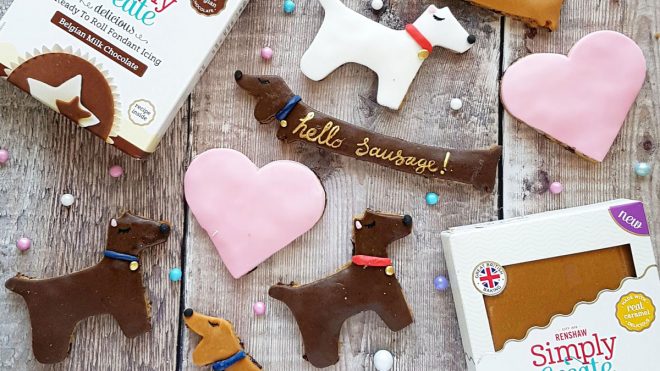 12 servings
1 hour to prepare
Ingredients
225g Booths plain flour
225g unsalted butter
100g caster sugar
125g chocolate chips
Pinch salt
1 pack Renshaw Simply Create Caramel Ready to Roll Icing
1 pack Renshaw's Simply Create Ready to Roll Chocolate icing
1 pack Renshaw's Simply Create Ready to Roll White Chocolate Icing
Dash pink food colourin
Dash of black food colouring
Animal / Shaped Cookie Cutters
Instructions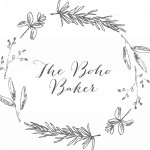 The Boho Baker describes herself as "Baker. Writer. Forager. Wanderer. Organic ingredient and edible floral Enthusiast. Member of the Guild of Food Writers." Very local to our HQ in Preston, she's kindly agreed to do a series of recipes for us, celebrating the best of our local produce. Follow her on instagram @thebohobaker
These chocolate chip shortbread doggies are super cute, easy and fun to make. Feel free to use any cutters of your choice if you've not got sausage dogs to hand – the flavoured icing makes them especially delicious!
Method:
Preheat your oven to 150C/Gas Mark 2. Line a baking sheet with greaseproof paper in preparation.
Cream together the butter and caster sugar until pale and fluffy. Fold in the flour, salt, and chocolate chips, mixing to create a dough.
Roll the dough out on a lightly floured surface. Cut out the shortbread in various animal or heart shapes, place on the baking sheet and bake in the oven for 15-20 minutes.
Remove the shortbread from the oven and carefully press the cutters into each one again to smooth out the edges. Leave to cool for 10 minutes.
Colour a little of the white chocolate icing using the pink food dye. Roll out the Simply Create icings onto a worktop that has been dusted with icing sugar. Use the cookie cutters to cut out the icing shapes before sticking them to the tops of each shortbread using a little water.
Paint eyes and smiles on each of the animals using the black food colouring.
Store in an airtight container and enjoy within 7 days.