The Boho Baker's Cookie Cheesecake Truffles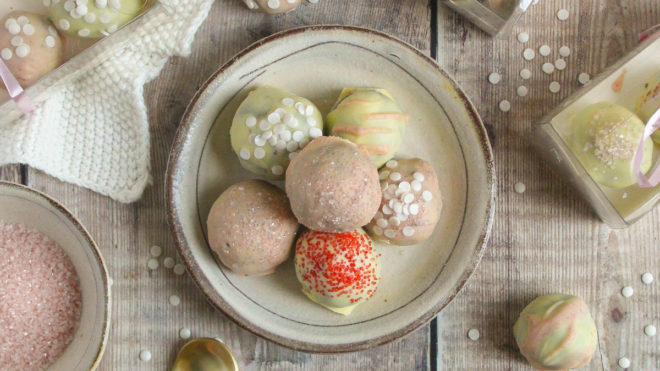 6 servings
2 hours plus overnight to set to prepare
Ingredients
300g Oreos (similar)
180g cream cheese
150g white chocolate
Dash of pink food colouring
Sprinkles
Instructions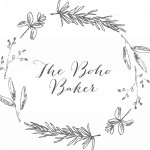 The Boho Baker describes herself as "Baker. Writer. Forager. Wanderer. Organic ingredient and edible floral Enthusiast. Member of the Guild of Food Writers." Very local to our HQ in Preston, she's our fabulous professional guest recipe writer, and champion of celebrating the best of our local produce. Follow her on instagram @thebohobaker
These simple Cookie Cheesecake Truffles are a delicious make ahead gift perfect for a loved one!
Method:
Break down the cookies by blitzing them in a food processor. Alternatively, seal the cookies in a food safe bag and break them down with a rolling pin.
Pour the cookie crumbs into a bowl and add the cream cheese. Stir together with a spoon to form a sticky cheesecake mixture.
Spoon the mixture into truffle sized portions onto a sheet of greaseproof paper. Refrigerate for one hour.
Remove the plate from the fridge and hand roll the truffles. Refrigerate again for at least two hours (preferably overnight).
Melt the chocolate in a heatproof bowl suspended over a pan of barely simmering water. Dip half of the truffles in the white chocolate, placing them back on the greaseproof paper to set. Add a dash of pink food colouring to the chocolate and dip the other half of the truffles. Finish with a dusting of sprinkles or a decorative drizzle of chocolate. Keep refrigerated and enjoy within 4 days.