The Boho Baker's Fish Fillets with Blue Cheese Crumb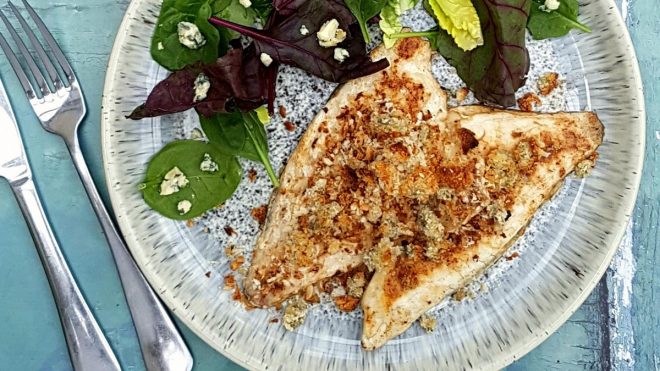 2 servings
15 minutes to prepare
Ingredients
2 white fish fillets, seabass is lovely
85g blue cheese
3 slices day old bread
1 garlic clove, minced
2tsp chopped chives
1tsp olive oil
Instructions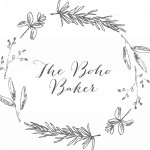 The Boho Baker describes herself as "Baker. Writer. Forager. Wanderer. Organic ingredient and edible floral Enthusiast. Member of the Guild of Food Writers." Very local to our HQ in Preston, she's kindly agreed to do a series of guest recipes for us, celebrating the best of our local produce. Follow her on instagram @thebohobaker
Fish and cheese together aren't everyone's cup of tea but this delightful blue cheese crumb pairs perfectly with white fish fillets, or even steak!
Method:
Start by making the breadcrumbs. Tear the bread into small pieces and blitz in a food processor. Alternatively, use a bread knife to break the bread down as much as possible.
Break the blue cheese into small pieces and add it to the breadcrumbs along with the garlic, olive oil, and chives. Set aside whilst you start the fish.
Check the fish for bones, making sure they have all been removed. Place a frying pan over a medium heat and cook the fish, skin side down, for four minutes.Turn the fish over and cook for a further four minutes.
Whilst the flesh side of the fish is cooking, light the grill and place the dish of breadcrumb mixture underneath. Stir the mixture every 60 seconds or so to ensure the breadcrumbs are evenly toasted.
Plate up the fish and top with a few spoonfuls of crumb topping. The blue cheese crumbs are also delicious sprinkled over salad or steak, and are best enjoyed immediately.