The Boho Baker's Flatbreads with Herby Labneh Dip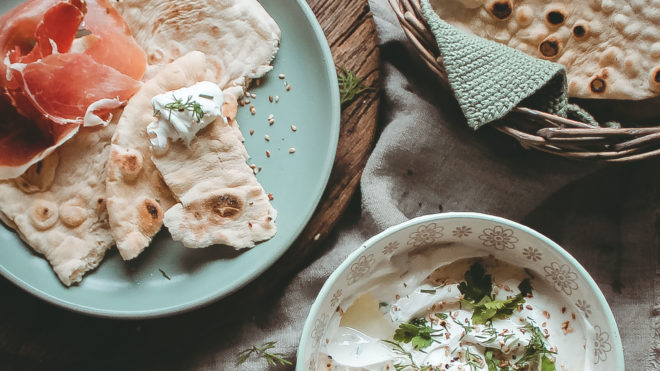 8 servings
1 hour 40 minutes, plus overnight to prepare
Ingredients
For the Flatbread
250g strong, white bread flour
160ml water
5g salt
3g fast action yeast
For the Dip
500g thick, Greek yoghurt
3 spring onions, chopped
3tbsp chopped dill
3tbsp chopped chives
3tbsp chopped parsley
3tbsp seasame seeds, toasted
Salt & pepper
Olive oil, to drizzle
Instructions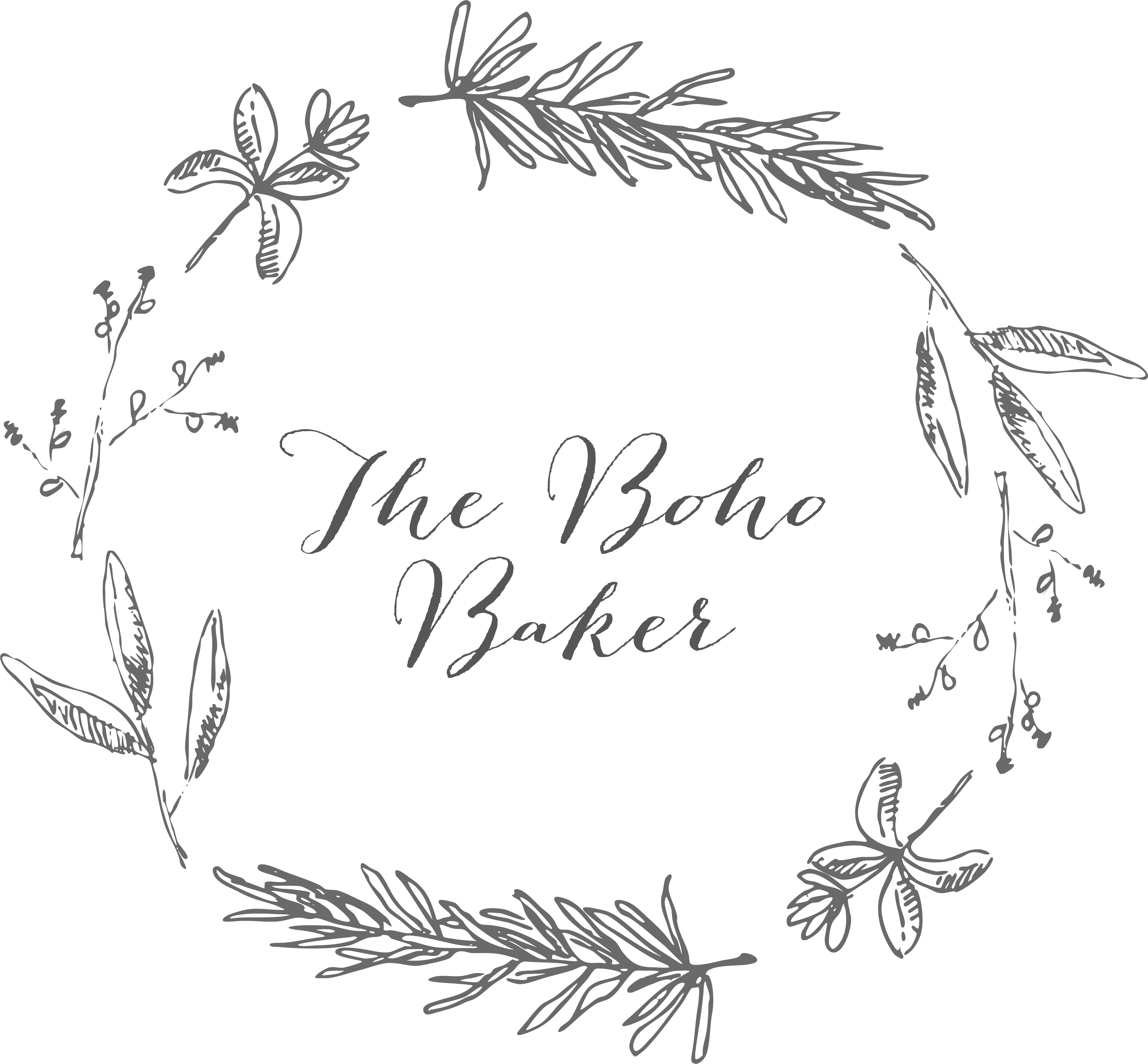 The Boho Baker describes herself as "Baker. Writer. Forager. Wanderer. Organic ingredient and edible floral Enthusiast. Member of the Guild of Food Writers." Very local to our HQ in Preston, she's our fabulous professional guest recipe writer, and champion of celebrating the best of our local produce. Follow her on instagram @thebohobaker
Method:
The night before, transfer the Greek yoghurt to a sieve suspended over a bowl. Refrigerate overnight.
Combine all of the flatbread ingredients in the bowl of a stand mixer fitted with a dough hook and mix on a medium speed for 5 minutes. Alternatively, mix with a spoon to form a rough dough before kneading by hand for 10 minutes.
Cover the bowl with cling film and leave the dough to rise at room temperature for at least one hour. Alternatively, you can make the dough when you strain the yoghurt and leave it to prove in the fridge overnight.
Place a heavy based pan over a medium high heat. Split the flatbread dough into 8 portions and roll into thin circles. Carefully drop your first flatbread into the hot pan. Cook for 30-60 seconds before turning over and cooking for a further minute. Remove the bread from the pan and repeat with the rest of the dough.
Transfer the yoghurt to a bowl, discarding the excess liquid. Stir in the spring onion, chopped herbs and seasoning. Sprinkle the sesame seeds over the top and drizzle with olive oil. Serve immediately.