Pumpkin Spice Latte Cookies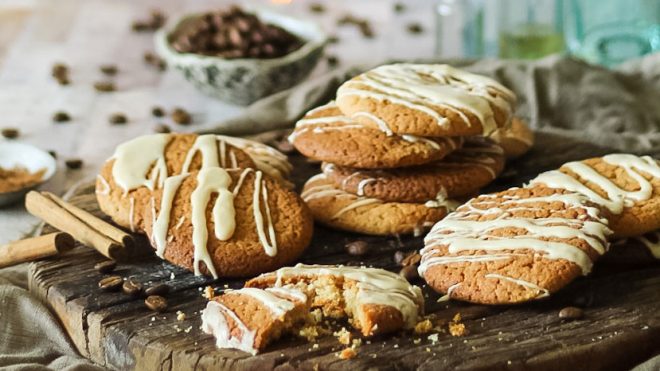 Ingredients
270g plain flour
2 tsp baking powder
1 tsp cornflour
2 tsp cinnamon
1 tsp ginger
1/2 tsp all spice
1/2 tsp ground cloves
1/4 tsp ground nutmeg
Pinch of salt
145g unsalted butter
200g golden caster sugar
2 tbsp honey
1 egg
1 egg yolk
For the icing
150g icing sugar
2-4 tbsp freshly brewed black coffee
Instructions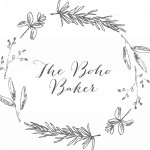 The Boho Baker describes herself as "Baker. Writer. Forager. Wanderer. Organic ingredient and edible floral Enthusiast. Member of the Guild of Food Writers." Very local to our HQ in Preston, she's kindly agreed to do a series of recipes for us, celebrating the best of our local produce. Follow her on Instagram @thebohobaker
METHOD:
1) Preheat the oven to 180°C/160°C (fan)/gas mark 4. Line two baking sheets with baking paper.
2) Combine the flour, baking powder, cornflour, salt, and spices in a bowl. Set aside.
3) In a separate bowl, whisk together the sugar, butter, honey, egg, and egg yolk. Fold in the dry ingredients to form a dough.
4) Take a generous teaspoon of cookie dough and roll it into a ball. Place on the baking sheet and repeat, leaving 5cm between each ball of dough.
5) Bake the cookies in the oven for 12-14 minutes. Leave to cool on a wire rack (don't worry if they're very soft, they will set as they cool).
6) Make the frosting my beating the coffee into the icing sugar, one spoon of coffee at a time. Continue to add coffee until you have a thick icing that you can still pour.
7) Drizzle the frosting over the cookies. Keep in an airtight container and enjoy within 3 days.